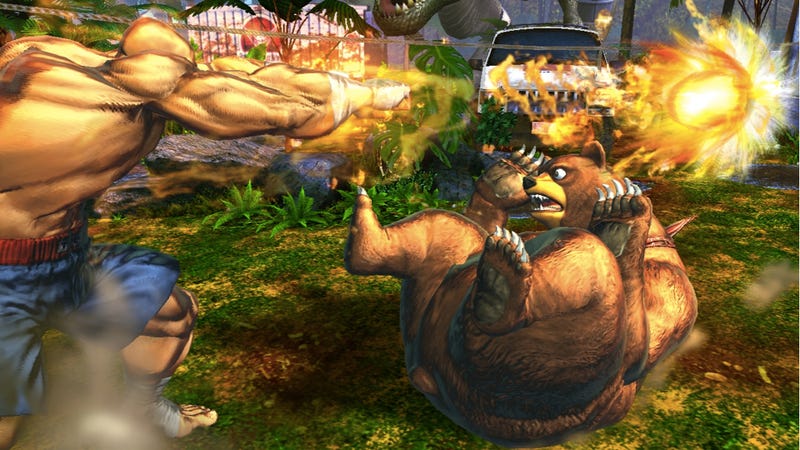 I can! Complementing the Gamescom Street Fighter x Tekken trailer is this batch of new Street Fighter x Tekken screens. I love compliments. I hope you do, too. (Did I tell you what a nice reader you are?)
Street Fighter x Tekken is slated for a 2012 release on the PS3, the Xbox 360, and the PS Vita. It brings the Tekken world into Street Fighter land.
---
You can contact Brian Ashcraft, the author of this post, at bashcraft@kotaku.com. You can also find him on Twitter, Facebook, and lurking around our #tips page.