In 1745, all-time-great American Ben Franklin wrote a letter to his friend advising him that if his friend was still going to "persist in thinking of a commerce with the sex inevitable" after getting married, this friend should get a mistress—an old mistress.
And, for some reason, Franklin's "wisdom" is being conveyed anew in slightly edited form by the virtual Ben Franklin in the new blockbuster Revolutionary-era game Assassin's Creed III. That's right: millions of development dollars and hundreds of game creators have been marshalled not just to create an action-adventure set in 18th-century Revolutionary War pre-America; it's also been spent to dispense some of Franklin's weirdest advice.
Sure, you can particiapte in the battle of Bunker Hill and pal around with Paul Revere in this game, but this is re-living history.
This scene with Franklin is accessible within the first couple hours of ACIII. We've captured it above so you can see it. Some might consider it a spoiler, so be forewarned. Some might consider it Franklin being a bit of a nut. Well, yeah.
G/O Media may get a commission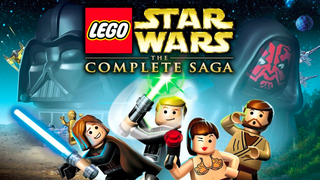 $10 or more
Humble Bundle - Starlight Bundle
Scholars should note that Franklin's advice has been re-written a bit by the game developers. The language is a little more modern and a shade more tawdry.
Here's the original version of his advice, taken from the full letter, which you might want to read along with as the video plays, to see what they've changed.
1. Because They have more knowledge of the world, and their minds are better stored with observations, their conversation is more improving and more lastingly agreeable.

2. Because when women cease to be handsome they study to be good. To maintain their influence over men, they supply the diminution of beauty by an augmentation of utility. They learn to do a thousand services small and great, and are the most tender and useful of friends when you are sick. Thus they continue amiable And hence there is hardly such a thing to be found as an old woman who is not a good woman.

3. Because there is no hazard of children, which irregularly produced may be attended with much inconvenience.

4. Because through more experience they are more prudent and discreet in conducting an intrigue to prevent suspicion. The commerce with them is therefore safer with regard to your reputation. And with regard to theirs, if the affair should happen to be known, considerate people might be rather inclined to excuse an old woman, who would kindly take care of a young man, form his manners by her good counsels, and prevent his ruining his health and fortune among mercenary prostitutes.

5. Because in every animal that walks upright the deficiency of the fluids that fill the muscles appears first in the highest part. The face first grows lank and wrinkled; then the neck; then the breast and arms; the lower parts continuing to the last as plump as ever: so that covering all above with a basket, and regarding only what is below the girdle, it is impossible of two women to tell an old one from a young one. And as in the dark all cats are gray, the pleasure of corporal enjoyment with an old woman is at least equal, and frequently superior; every knack being, by practice, capable of improvement.

6. Because the sin is less. The debauching a virgin may be her ruin, and make her for life unhappy.

7. Because the compunction is less. The having mad a young girl miserable may give you frequent bitter reflection; none of which an attend the making an old woman happy.

8th and lastly. they are so grateful!!
Sure, Ben Franklin. Whatever you say.