Steamed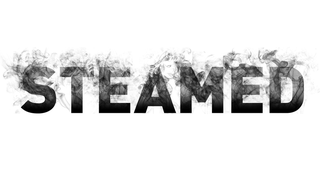 Steamed
Steamed is dedicated to all things in and around Valve's PC gaming service.
Ark: Survival Evolved is the third most popular game on all of Steam right now, and there's an obvious reason for that: dinosaur-annihilating dodo bird armies.
Jessa of NerdHunk took advantage of Ark's best feature—the ability to tame Jurassic beasts and have them do your bidding—to create an army of seemingly harmless dodo birds. Then she told them to hunt dinosaurs. Massive dinosaurs.
Things went well! Er, for a little while.
This, in a nutshell, is why I prefer Ark to other survival games. It's far from finished, but the animal/dinosaur AI makes for some magnificently dumb, fun moments. Mix that with other players and, well, it's a recipe for a mass extinction event. But a fun mass extinction event, unlike that awful one the real dinosaurs hosted. Take that, dinosaurs. Video games are so much cooler than you.
The Steam Community Showcase is a regular look at the cream of the Steam community's boundless crop. Art, videos, guides—whatever. Each installment highlights a specific piece or person. If you find anything cool on Steam or would like to have your work featured, drop me a line.
G/O Media may get a commission
To contact the author of this post, write to nathan.grayson@kotaku.com or find him on Twitter @vahn16.