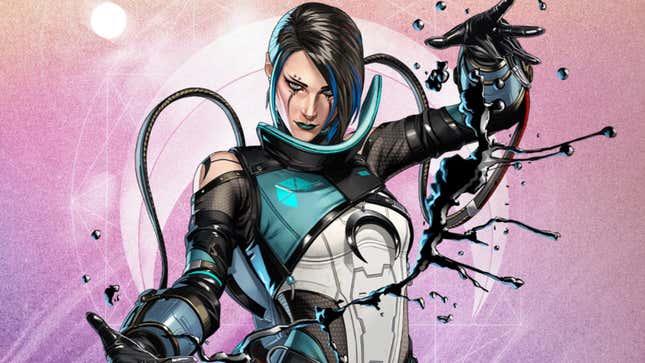 An all-women Apex Legends tournament with a $100,000 cash prize was steeped in controversy last week when it disqualified a team with a transgender player after previously confirming they could participate in the competition.

HD-2D, The Unique Retro-Inspired Art Style, Took Off In 2022
The tournament, run by Her Galaxy (a woman-oriented esports organization open to transgender women), then reinstated that player after backlash, and disqualified an entirely different team that had allegedly been disseminating transphobia amongst the other contestants. The controversy highlights the struggles of navigating competitive gaming as a gender-nonconforming person, and the importance of educating tournament holders on gender identity.
Kotaku spoke with Gabe (she/they), the player Her Galaxy disqualified and reinstated within a 24-hour time period, over a Discord call. According to her, the tournament's verification process requires players to submit a form of government identification and state her pronouns, and Gabe had privately confirmed with an admin that she would be okay to compete even though her ID has male pronouns on it. "They understood my circumstances, they knew I couldn't go change my government identity because of me potentially getting kicked out of my house," she told Kotaku.

But after Gabe and two other trans women got first place in a separate all-women's tournament last Friday, May 12, Gabe said a petition to get her team (Team Vexxx) kicked from the next round of the Her Galaxy tournament started going around. Kotaku could not verify the existence of an actual petition, but did confirm that Gabe received a Discord message from Her Galaxy the afternoon of Thursday, May 18 stating that they were "ineligible to continue competing in the Apex Legends tournament…based on previously submitted documentation, including gender self identity."

Gabe, who was en route to a college final when she received this message, tried to explain their situation to a different Her Galaxy admin. Over an hour later, Gabe says she received a response that read: "These decisions are not easy, we understand that everyone's journeys are different and may not be linear. We don't take these decisions lightly and it's a priority for us that all participants meet the qualifications specified in the rulebook in order to maintain the competitive integrity of the tournament. This issue was raised by a significant number of participants in the tournament. Galaxy Racer and Her Galaxy conducted a thorough investigation in that matter and this is the decision based on the investigation."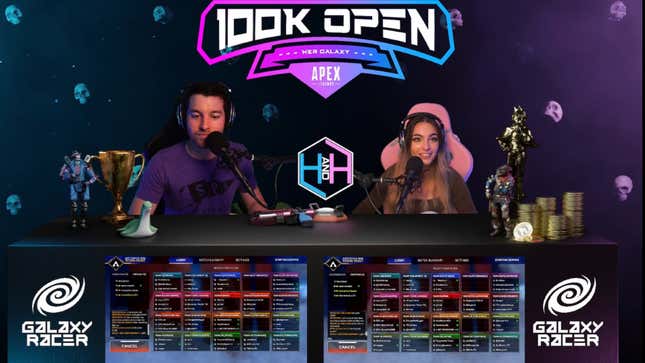 Attacks from other Apex Legends competitors
At 7:46 p.m. on Thursday, May 19, a statement confirming Team Vexxx's disqualification was posted in the Her Galaxy Discord channel. The Discord quickly lit up with accusations of transphobia—members pointed to one team who was recently captured on a Twitch stream making remarks about Gabe and her teammates. In the video shared on Twitter, the person, believed to be a player known as WonderNikki, says, "it's literally not a problem, unless we have to fight a three-man guy team, then that's out of my power" before their teammate reminds them that they're currently streaming. "Is your VOD [video on demand] hidden?" one of them asks aloud.

"You want me to say what I think I wanna say, or what?" the same voice can be heard saying in a different clip, showing WonderNikki in the aforementioned all-women's tournament that Gabe and her teammates had participated in. "He doesn't even belong in our tournament. End of story. I don't care what the fuck that person says." Another voice in the clip then tells her to, "Shut up. Just shut up."
Kotaku reached out to WonderNikki via Discord, and although she would not confirm nor deny if it is her voice in the video recordings, said that she did not file a complaint ticket against Gabe and Team Vexxx. (However, she misgendered Gabe during our conversation.)

In a set of screenshots obtained by Kotaku, WonderNikki reiterated in a private Discord channel that she had nothing to do with reporting Gabe and her team. In the same thread, she wrote, "last time I checked he identified as gay."

When another person in the chat pointed out that Gabe had made her she/they pronouns known, WonderNikki wrote, "they identified as nonbinary" and "pick 1." Gabe was present and responded angrily, to which WonderNikki posted a picture of Heath Ledger's Joker from The Dark Knight.

Another member of WonderNikki's team, known as Nati, issued an apology on Twitter early on May 19 and then locked her Tweets. In a screenshot obtained by Kotaku, she insists that no one on her squad was behind the elimination of Team Vexxx, but states, "of course I do not agree with the comments that my teammate has made."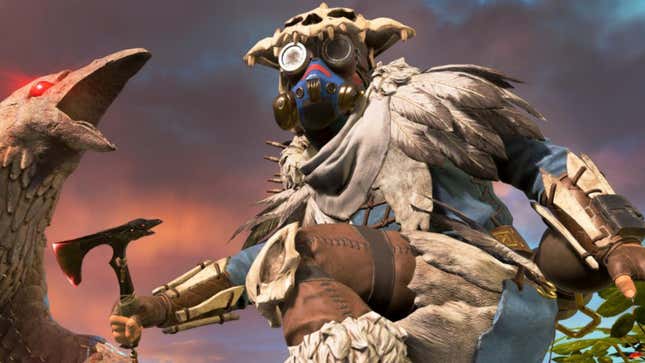 Team Vexxx reinstated in the Apex Legends tournament
On the morning of May 19, a member of the Her Galaxy tournament crew posted that they had decided to reinstate Team Vexxx in the competition based on a phone call with a team member. Gabe says that phone call took place late in the evening on May 18, hours after her initial Discord chat with a Her Galaxy admin, in which the tournament hosts admitted their mistake in disqualifying Gabe and her squad.
"They only did research [for my qualification] on social media. They just looked at my bio, which says 'NB/T'…I told them I can't really put stuff on Twitter because I have cousins on social media. I'm very limited with what I can and cannot do…I told them that in order for me to play, if I have to risk my life for this tournament, I'm not gonna do that."

Gabe is happy to be reinstated, but believes that the complaint against her was entirely retaliatory—the result of their team performing so well in another all-women tournament the week before. She also believes that if she didn't have friends with sizable platforms on Twitter and in the Apex Legends community, Team Vexxx might have never been reinstated.

This scenario also sheds a stark light on a persistent issue for the trans community: the notion of "passing," and whether or not a trans person should be afforded more rights or acceptance if they depict their gender in a manner deemed appropriate by others. "A lot of people want me to talk a certain way or do certain things, said Gabe. "I don't think anybody should be forced to do anything. How I'm talking right now? People are like 'you sound like a man.' Don't do that."

At 3:45 p.m. ET on May 19, a statement was posted in the announcements channel of the Her Galaxy Discord. It read:

Following today's events, we have made the decision to reinstate the team in question to the HER Galaxy $100K Apex Legends Open. The HER Galaxy $100K Apex Legends Open was created to provide an inclusive, welcoming space for women and trans women. This is a teachable moment for us, and we will continue to improve our processes so this does not happen again. We apologize for any hurt or confusion this caused. — — Independently, as part of this investigation, we have unearthed discourse that violates our code of conduct. We have a zero tolerance policy for discriminatory behavior and have disqualified this team from the HER Galaxy $100K Apex Legends Open. Education and rehabilitation are a priority for HER Galaxy, and we hope this team can join us in building a more inclusive and supportive space.
Her Galaxy's marketing and communications coordinator sent the same statement in response to Kotaku's request for comment. Kotaku reached out to Respawn for comment.
At the time of writing, Team Vexxx has made it to the finals of the tournament, which will take place in early June. The people disseminating transphobic content appear to have been removed from the tournament—though there was no official statement on which team or individuals had been disqualified, Kotaku independently confirmed that WonderNikki's team was no longer in the competition as of May 19. Gabe says she has received an apology from two out of three of the players.
Apex Legends has some of the best LGBTQIA+ representation in gaming, with trans and nonbinary playable characters proudly placed at center stage. That something like this would happen in a tournament for such a diverse game is disheartening, and further proof that more work needs to be done.