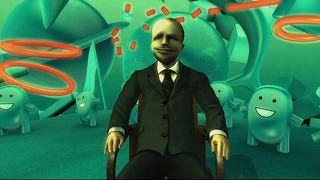 Art meets PlayStation 3 in the infrequent interactive demoscene art that hits the Playstation 3 on occasion. The latest due to hit the Sony console comes from .theprodukkt.
.deTuned, we're told, straddles the line between art and game. In it you can create your own visuals to accompany the music found on your PlayStation 3. You can also use the SIXAXIS wireless controller to manipulate the scene by interacting with and modifying the man and his world.
Sounds and looks sorta trippy. I love that Sony remains dedicated to this art meets game movement for such a mainstream console.