A group of event organizers have taken it upon themselves to establish a tournament circuit for a trio of overlooked fighting games, hoping to provide them a greater platform for success and raise their profile in the process.

Burst League is a circuit devoted to a fighting game trio including Guilty Gear Xrd, BlazBlue: Central Fiction, and King of Fighters XIV. Taking its name from the combo-countering mechanic seen in the niche "anime" sub-genre, it collects a number of existing North American tournaments into a unified league that grants points and additional opportunities to well-performing players.
Competition will begin in earnest with Northwest Majors IX in Seattle, Washington this weekend, stretching across the continent to six additional events in cities like Toronto, Orlando, and Boston. The brainchild of Super Smash Bros. for Wii U organizer Bassem "Bear" Dahdouh, Burst League is less about monetary gain (at least at the moment) and more about providing a platform to underserved games. With work at large events–most notably the Evolution Championship Series–under his belt, Dahdouh's experience should be a boon to the anime community.
"My main goals are inclusiveness, accessibility, and community growth," Dahdouh told me, alluding to the rocky history of anime titles in the larger fighting game community. "We'll be adding more regional organizers to the core team to ensure things are as smooth as possible amount communities wishing to integrate into Burst League."
(Perhaps one of the most exciting and high-profile BlazBlue matches of all time. Galileo makes an incredible comeback against Dogura, one of the strongest fighting game players in the world. The emotion is intense and the atmosphere in the room was unreal.
G/O Media may get a commission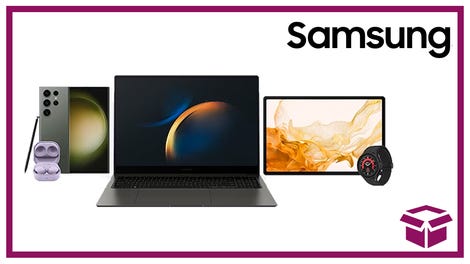 24 hour deals
Discover Samsung - Daily Deal
Despite the all-encompassing nature of the label, the group known as the fighting game community is actually a disparate collection of separate competitive scenes, thrown together because of genre similarity and relative histories. As such, there can be definite winners and losers when it comes to the attention they receive; Street Fighter and Marvel vs. Capcomhave always been given a higher profile than smaller titles like Melty Blood or Soulcalibur. No matter how dedicated Guilty Gear players are, for instance, tournaments tend to broadcast them towards the beginning of traditional Sunday finals streams, early in the day and before a large viewing audience has been cultivated.
The first project of its kind, Burst League is looking to buck that trend, and they'll have a much easier time than their predecessors thanks to the evolution of the fighting game community in recent years. Fans of the anime sub-genre have frequently been treated like second-class citizens in the American fighting game community, with poor stream times and on-site spacing a regular concern. Fortunately, those traditions are slowly changing, and two anime games even made it into this year's Evolution Championship Series.
"The 2002-2006 era was very rough, since we had to import Japanese PlayStation 2 games and use Japanese consoles. It was a huge nightmare," longtime Guilty Gear player and former Evo finalist Paul "Koogy" Kugler shared. "It made running tournaments difficult, and forced big events like Evo to use older versions of the game or not run the game at all. The attitudes towards players back then was one of indifference, but that doesn't apply now."
Although its definition is constantly shifting, anime fighters are typically classified as such due to their aesthetics and a loose collection of mechanics, like the aforementioned bursts and air combos. They're generally more popular in Japan, but have established a strong foothold in North America over time. It's rare to see anime players stray to more traditional titles like Street Fighter, despite decent overlap within the sub-genre itself. Some have pushed for the term "airdasher" to describe these games, but the distinction is more of a feeling than a strictly defined list. Where Guilty Gear and BlazBlue are accepted as anime pioneers, for instance, King of Fighters is up for debate. While the franchise's visuals carry distinct anime sensibilities, its mechanics set it apart from the titles typically included under the umbrella. After discussing the lineup with a variety of community leaders, Dahdouh felt adding King of Fighters XIV to Burst League was a no-brainer.
"We found that a majority of anime fighting game community events with Guilty Gear and BlazBlue also included King of Fighters XIV, and there was crossover between the games," he explained. "Ideally, we'd love to have more under-appreciated games in Burst League, but hopefully this helps boost attendance for events and the King of Fighters community grows in tangent with whole fighting game community."
(Another great comeback, Romance was able to come from the losers bracket and defend North America from GO1, who is a contender to win just about every tournament he attends for a handful of games.)
So far, eight tournaments have been added to the Burst League circuit, with four providing retroactive ranking points due to their overall importance to the scene. The organizers have provided channels for other event organizers to apply to be part of the series, allowing players in other regions to join the rankings as well. The top player in each game at the end of the season will be provided travel to CEOtaku, an anime-inspired offshoot of Florida's popular Community Effort Orlando tournament series scheduled for later this year. Sometime after, they hope to host a separate invitational with the competitors who best proved themselves over the year.

"Burst League helps centralize anime fighting games into one large ranking system," Kugler said. "With a simple point spread and integration into the bracket creation process, it empowers tournament organizers and players by removing bias and questions of player skill when it comes to seeding and overall community ranking. We'll have a consistent way to gauge player skill over a long period of time, and while the initial version may not be perfect, I'm excited to see what will grow from it."

Japanese competitor Ryo "Dogura" Nozaki currently dominates the Guilty Gear and BlazBlue rankings thanks to his performances at Frosty Faustings IX and Final Round 20, while King of Fighters remains a two-person race between Abril "El Rosa" Diaz Fernandez and Jose "Romance" Naverrete. Of course, it's still early going, and the next Burst League-incorporated event, Northwest Majors IX, is sure to shake things up when it kicks off on April 8.
Ian Walker is a fighting game expert and freelance writer. You can find him on Twitter at @iantothemax.