Here's a thought: If the West is too lenient regarding controlled substances, then perhaps, Japan is too strict?
As reported by Asahi News, Japanese popstar Aska of the wildly popular group Chage & Aska was recently arrested for allegedly possessing stimulants, including MDMA.
Increasingly, Japanese authorities have been cracking down on drugs and celebrities. Instead of letting these famous individuals off, like police seem to do in the U.S., the Japanese police and the country's media appear to make examples of them, stringing them out to dry. This might be a good thing! It also might be a bit much.
The arrest is national news and has led to Universal Music Japan to cancel Aska's contract and to halt the sales of the group's music—including digital releases. Yes, really. (I do imagine the second-hand market is doing well, though!)
If you are unfamiliar with Chage & Aska, you can see the duo performing their smash hit "Yah Yah Yah" in the below video. Aska is the guy who isn't wearing the hat.
Universal Music Japan's decision to stop selling the group's music shows the company is not interested in capitalizing on negative publicity. I hope the company feels the same way about marketing pushes when musicians die. I doubt it, though.
G/O Media may get a commission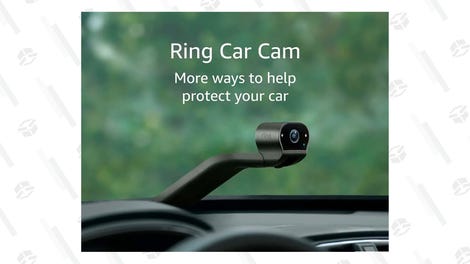 Since the group's music can't currently be sold in Japan, an upcoming Blu-ray box set of Hayao Miyazaki's films is being delayed from June 18 to July 2. The set includes the video for Chage & Aska song "On Your Mark." Studio Ghibli animated the video, and Hayao Miyazaki directed and conceived it as a way to help himself overcome the writer's block he was having during the creation of Princess Mononoke. The video was screened as a short before Whisper of the Heart in Japanese theaters.
AV Watch reports that Walt Disney Japan is removing the music video for the song "On Your Mark." Walt Disney Japan is also removing the video from Studio Ghibli collection of short films that was previously released on DVD. In a way, Disney is erasing the short film from Studio Ghibli's back catalogue. It's as if it never existed.
The video, however, can currently still be seen online. It's pretty cool, and a box set without it can hardly be called a true compilation of Miyazaki's work.
Meanwhile, the Japanese media continues to report on how disappointed music fans are that Paul McCartney recently had to cancel his Japanese tour due to a virus he caught. While we hope the 71 year-old British rocker is okay, the irony is especially thick because McCartney was arrested at Narita International Airport in 1980 for trying to bring drugs into the country.
ASKA逮捕の余波で宮崎駿監督BD-BOXが発売延期に。「On Your Mark」を抜き7月2日発売 [AV Watch]
To contact the author of this post, write to bashcraftATkotaku.com or find him on Twitter @Brian_Ashcraft.
Kotaku East is your slice of Asian internet culture, bringing you the latest talking points from Japan, Korea, China and beyond. Tune in every morning from 4am to 8am.