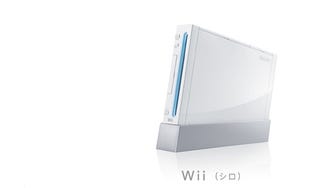 The Nintendo Wii launched in 2006. For one reason or another, I wasn't able to get my Wii online, save for a brief spell when Super Smash Bros. Brawl was released. Today all that changed, and my Wii is online.
This morning, a wonderful fellow at Nintendo was kind enough to walk me through the process and voila, my console is now connected. Big thanks to Nintendo for that!
Since launch, I've had difficult getting my Wii to recognize my Apple Airport Express (and now my Airport Extreme), and I would get error message after error message. Today, I was able to get the Wii recognized, but it seems my password was too short, so I had to change it a password over ten characters.
It's been nearly four years since the Wii hit retail, and I feel like I've got so much to catch up on. There's so much I feel like I've missed. It's like when you discover a cool television series that's well on into its lifespan, and there all these back episodes you need to watch.
WiiWare, DSiWare and Virtual Console recommendations more than welcomed!