AMD has enjoyed a terrific run with the Radeon HD 5000 series as it took Nvidia no less than six months to counter with its initial Fermi products.
It's been a year since we reviewed the Radeon HD 5870, calling it a "real winner, and possibly one the best graphics cards we have ever reviewed in this price point." Within five months of releasing its first DirectX 11 GPU, AMD launched another eleven graphics cards ranging from affordable to the ultra-expensive.
On the other side of the fence, the GeForce GTX 480 and GTX 470 arrived months later and weren't nearly as well accepted as Nvidia hoped. Some two months after entering the DirectX 11 market, Nvidia tried to crank up the heat by unleashing its GeForce GTX 465. Sadly, the card was a flop and it took them six more weeks to finally make headway in the DX11 GPU market with its GeForce GTX 460.
Arriving at $200 (currently $170), the GTX 460 768MB bested the existing Radeon HD 5830 while simultaneously threatening the more affordable Radeon HD 5770 cards. Meanwhile, the 1GB version of the GTX 460 has sat at $230, diminishing the Radeon HD 5850's value.
G/O Media may get a commission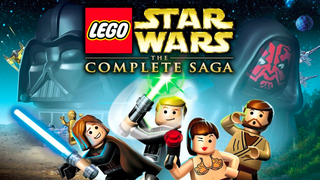 $10 or more
Humble Bundle - Starlight Bundle
Now on the prowl for three months, the GTX 460 has forced AMD to cut prices but we still feel the GeForce GTX 460 is better than the immediate competition. That poses a serious challenge to AMD, which vowed last year to keep on top of Nvidia throughout 2011 — an unachievable task without some kind of radical overhaul. Today marks that overhaul, with AMD launching two new graphics cards designed to tackle the GTX 460. Known as the Radeon HD 6870 and 6850, AMD's fresh offerings might not be quite what you think.
Given the naming scheme, you'd expect the new cards to replace the existing Radeon HD 5870 and 5850, but that's not the case. Instead the new Radeon HD 6870 and 6850 are being presented as the new mid-range offerings in AMD's line-up with a suggested retail of $239 and $199, respectively — suspiciously close to the 1GB and 768MB GeForce GTX 460.
The year-old Radeon HD 5870 and 5850 will be axed next month when AMD launches the Cayman-based Radeon HD 6970 and 6950 graphics cards. While the existing Radeon 5700 series is expected to take over the lower-end affordable graphics sector.
We expect the Radeon HD 6870 to be slightly slower than the 5870, while the Radeon HD 6850 should be slower than the 5850, just don't pay attention to the tricky naming. The new cards supposedly improve upon Radeon HD 5000 series with better DirectX 11 and enhanced display support, but perhaps most importantly they are set to offer a better value than Nvidia's GTX 460.
Test System Specs & 3Dmark Vantage


Test System Specs
- Intel Core i7 920 (Overclocked @ 3.70GHz)
- x3 2GB G.Skill DDR3 PC3-12800 (CAS 9-9-9-24)
- Asus P6T Deluxe (Intel X58)
- OCZ GameXStream (700W)
- Seagate 500GB 7200-RPM (Serial ATA300)
- AMD Radeon HD 6870 (1GB)
- AMD Radeon HD 5970 (2GB)
- AMD Radeon HD 5870 (1GB)
- HIS Radeon HD 5850 (1GB)
- AMD Radeon HD 5830 (1GB)
- HIS Radeon HD 5770 (1GB)
- HIS Radeon HD 5750 (1GB)
- Inno3D GeForce GTX 480 (1.5GB)
- Palit GeForce GTX 470 (1.3GB)
- Gigabyte GeForce GTX 460 (1GB)
- Inno3D GeForce GTX 460 (768MB)
- Palit GeForce GTS 450 (1GB)
Software
- Microsoft Windows 7 Ultimate 64-bit
- Nvidia Forceware 258.96 WHQL
- Nvidia Forceware 260.89
- AMD Catalyst 10.9
- AMD Catalyst 10.10a
The 3Dmark Vantage results at 1920x1200 suggest the Radeon HD 6870 is slightly faster than the Radeon HD 5850 and the GeForce GTX 470. That said, the numbers also imply that the GeForce GTX 460 is slower than the Radeon HD 5830, which we know not to be true. Let's see what real-world benchmarks reveal.
Benchmarks: Call of Duty Modern Warfare 2, Dirt 2
To test Call of Duty: Modern Warfare 2 we used Fraps. We changed the test scenario to the Hummer scene in "ACT I - Team Player" where your unit comes under fire traveling though the city. Maximum in-game quality settings were used with 4xAA and a 60 second gameplay recording.
The Radeon HD 6870 was very impressive when testing with Call of Duty Modern Warfare 2 at 1920x1200, matching the Radeon HD 5870 by delivering an average of 56fps, making it 14% faster than the Radeon HD 5850. It was just 2% slower than the GeForce GTX 470 while leading the GeForce GTX 460 by 12%.
Dirt 2 Benchmarks
Dirt 2 has a fantastic built-in benchmark tool that measures actual gameplay performance very accurately, so we closed Fraps for this title. The game was run in the DirectX 11 mode with 4xAA enabled and the best visual quality settings.
The Radeon HD 6870 also provided strong performance when testing with Dirt 2. This time at 1920x1200 it was only 6% slower than the Radeon HD 5870 and 8% slower than the GeForce GTX 470. However, it was 5% quicker than the GeForce GTX 460 (1GB) and 8% faster than the Radeon HD 5850.
Article Index
Radeon HD 6870 in Detail
Benchmarks: Aliens vs. Predator, Far Cry 2
Benchmarks: Crysis Warhead, Battlefield Bad Company 2
Benchmarks: Just Cause 2, Mass Effect 2
Benchmarks: Metro 2033, Splinter Cell Conviction
Benchmarks: S.T.A.L.K.E.R.: Call of Pripyat, World in Conflict
Power Consumption & Temperatures
Final Thoughts
Republished with permission from TechSpot.com.
Steven Walton is the chief hardware editor at TechSpot; he also runs his own review site Legion Hardware.

TechSpot is a computer technology publication serving PC enthusiasts, gamers and IT pros since 1998.