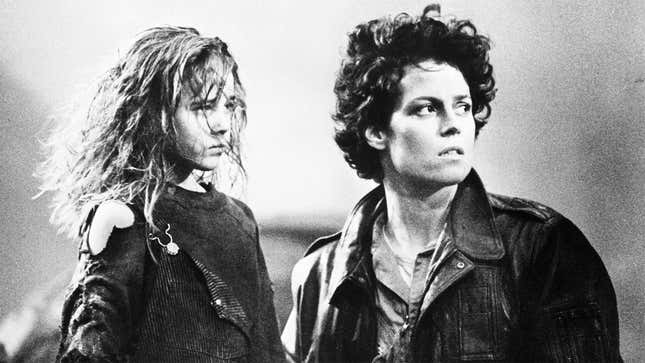 In case you were one of the few Alien fans holding your breath for the sci-fi film legend Sigourney Weaver to reprise her role as Ellen Ripley in a future project, you can stop suffocating yourself because the Hollywood actress just made it abundantly clear that "that ship has sailed."
Speaking with Total Film Magazine, the upcoming issue of which centers around how Hollywood stars like Harrison Ford have been reprising their iconic roles in sequels like Indiana Jones and the Dial of Destiny, Weaver said she's more than happy with leaving Ripley behind.

"There are all kinds of younger actors taking this kind of role. And there was an Alien [film] that I really wanted to do with Neill Blomkamp, and we didn't get to do that, but, you know, that ship has sailed," Weaver told Total Film. "I'm very happy doing what I'm doing. I put in my time in space!"
Whatever happened to Alien 5?
According to IGN, Weaver once said she didn't see the point in reprising her role as Ripley after starring in "three good movies" and "making a kind of video game movie." In 2004, IGN reported that Weaver expressed interest in working on a "small" and "spooky" new Alien film akin to the 1979 movie with Fox so long as its story "could take Ripley to whatever the next stage may be."

In a 2017 interview with Sky News (via IGN), Weaver said she felt like District 9 and Chappie director Blomkamp's script for a fifth Alien movie, which would have ignored the events of Alien 3, would "give a proper finish to [Ripley's] story."

"I want this film to feel like it's literally the genetic sibling of Aliens," Blomkamp told Sky News. "So it's Alien, Aliens, and then this movie."

Sadly, Blomkamp's Alien 5 script was scrapped.
Nevertheless, there will be more Alien stuff
The Alien franchise will carry on without Weaver as Ripley in the form of a new movie by Evil Dead and Don't Breathe director Fede Alvarez as well as a prequel FX TV series from Fargo showrunner Noah Hawley. On Alien Day (April 26), Alvarez teased fans with an image of a Facehugger coiled around a clapperboard on his Twitter account. According to The Hollywood Reporter, Alvarez's Alien movie will be a standalone film centered around children living in a distant space colony as they fight off a xenomorph.
Hawley's Alien TV show, which began shooting this January, is a prequel story about how the first xenomorph arrived on Earth in 2083, according to Deadline. Time will tell whether these new Alien projects will wipe away the weird aftertaste that Prometheus and Alien: Covenant left in fans' mouths.