Oh no. Japan can do better—or rather, the girls at fashion magazine Koakuma Ageha can.
How about a headphones hairdo? Or a glasses hairdo? Or cat ears? Or Tokyo Tower? You got it!
While Koakuma Ageha is popular with hostesses (who, infamously, have big hair), I've never actually seen anyone, hostess or not, in Japan with these hairstyles. Thankfully?
Koakuma Ageha girls often appear in Sega's Yakuza games—which typically feature hostesses. They don't typically sport hair like this.
G/O Media may get a commission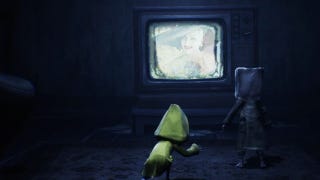 Horror Video Games to Play Leading Up to Halloween
Spooky and scary
Something video games have over their film counterparts when it comes to horror is the player's agency. Sure, watching the slasher claim their next victim can get a jumpscare out of you, but you know what's scarier? Knowing you had the power to stop it. Watching someone slowly open a door and enter a dark room is unnerving, but having to do it yourself will send shivers down your spine and paralyze you with fear.
They look like outrageous coiffure you'd see in 18th century France. That is, if 18th century French ladies were into Japanese things like giant mecha.
While this issue dates from a while back, it's once again making the rounds online in Japan, because these hairdos are, well, yeah.
小悪魔agehaやりすぎwwwwwww [ハムスター速報]