Steamed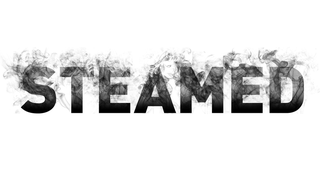 Steamed
Steamed is dedicated to all things in and around Valve's PC gaming service.
Game developer Nikita P. mostly made visual novel Bustories, a game about meeting travel companions for the first and last time, in his spare time. Still, he was eager to see the fruits of his year-long labor on Steam and, hopefully, make some money for his efforts. One problem: no one could buy his game.

Bustories has been "out" on Steam since April 13. However, until a few hours ago, there was no price listing or "add to cart" button on its store page. It was, functionally speaking, un-buyable, a nightmare for a developer hoping to take advantage of a game's brief window in the spotlight of Steam's new releases section.

"Since there are quite a lot of games in Steam, your game moves quickly down the list, then moves to the next page," Nikita told Kotaku in an email. If people were able to buy his game or write reviews of it, it would've at least had a shot at landing in the "new and trending" section, exposing it to even more eyeballs. Instead, it just kept getting buried under more new releases, forming just another mineral in Steam's tightly packed soil. "Every day the situation is getting worse and worse," Nikita said.

Nikita reached out to Valve on three separate occasions over the past six days, but he did not receive a response. "Maybe I did something wrong, and because of this the game can not be bought," he said. "I blame Valve for not responding. Valve just ignores me."

Today, Valve finally resolved the issue shortly after receiving an email from Kotaku. "We're researching what went wrong," said a Valve rep in response to my inquiries about Bustories. "Meantime, we've resolved the issue and sent word to the developer that the product's launch cycle, new release status, etc., has been restarted." In a separate message received by Nikita, Valve chalked the whole thing up to "a bug in the release process" that Nikita somehow hit.

G/O Media may get a commission
Free 30-day trial
Amazon Prime Gaming
Sign up now for access to Blasphemous, SNK Arcade Classics, and more.
Bustories is now purchasable, and Steam is treating it as though it came out today, giving it a second lease on life. That's good, and it's more than Nikita was expecting. However, the whole circumstance is still less than ideal, given that Valve didn't respond to Nikita about a glaring flaw in its system for nearly a week, and even then, it wasn't until the press got involved that it finally jumped on the issue.

For now, though, Nikita seems more relieved than anything. "Oh my god," he said upon receiving the news that people could buy his game. "Finally!"

You're reading Steamed, Kotaku's page dedicated to all things in and around Valve's wildly popular PC gaming service. Games, culture, community creations, criticism, guides, videos—everything. If you've found anything cool/awful on Steam, send us a message to let us know.