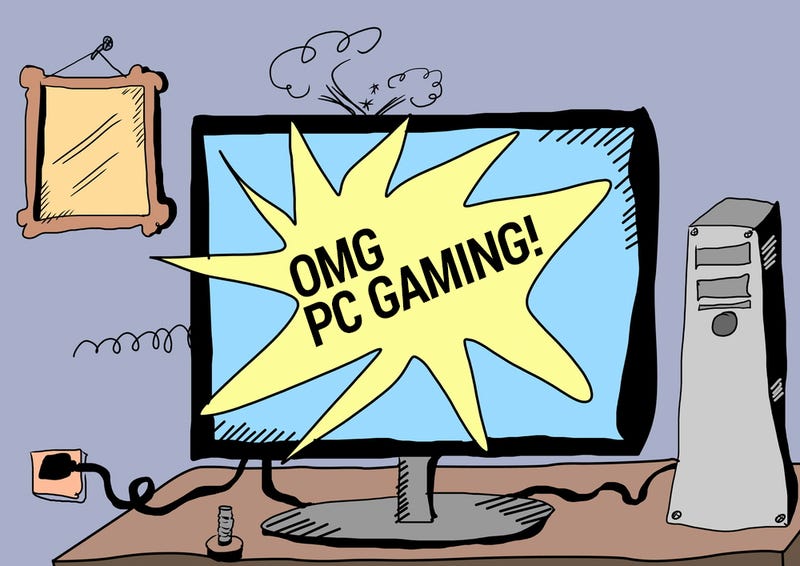 After our readers so enthusiastically took to the idea of listing the best classic PC games of all time, I wanted to pull out the alphabetical directory in order to make it easy for everyone to find their favorite games.
Updated over several weeks in September of 2013, the list has an absolutely absurd number of excellent PC games—we've stopped doing official updates, but there are still new PC games coming in every now and then. Thanks so much to everyone who contributed.
2015 note: Sometime between when this article originally ran and now, Kinja decided to insert related links/images for every entry. On the one hand, it looks a little bit weird to see every game's title listed twice. On the other hand, I really like the image thumbnails. So, for now, I'll leave em in.
And so! Our full directory of the Classic PC Games You Must Play:
0-9
A
Age of Empires II: Age of Kings (Seconded)
Another World/Out of This World
Arcanum: of Steamworks and Magick Obscura (Seconded)
B
Baldur's Gate II: Shadows of Amn
Battle Realms: Winter of the Wolf
Battlezone (Seconded) (Thirded)
Betrayal at Krondor (Seconded)
Broken Sword: Shadow of the Templars
C
Clive Barker's Undying (Seconded)
Close Combat II - A Bridge too Far
Combat Mission: Beyond Overlord
Command & Conquer: Red Alert 2
Conquests of the Longbow: The Legend of Robin Hood
D
Diablo I and II (Seconded) (Thirded)
Day of the Tentacle (Seconded)
Dune 2: The Building of a Dynasty
Dust: A Tale Of The Wired West
E
The Elder Scrolls II: Daggerfall (Seconded) (Thirded)
The Elder Scrolls III: Morrowind
Escape Velocity Nova (Seconded)
F
Freddy Pharkas, Frontier Pharmacist
G
Gabriel Knight: Sins of the Fathers
Gabriel Knight: The Beast Within
Giants: Citizen Kabuto (Seconded)
H
Halo: Combat Evolved (Seconded)
H.E.D.Z. (Head Extreme Destruction Zone)
Heroes of Might & Magic III (Seconded) (Thirded)
I
I Have No Mouth and I Must Scream