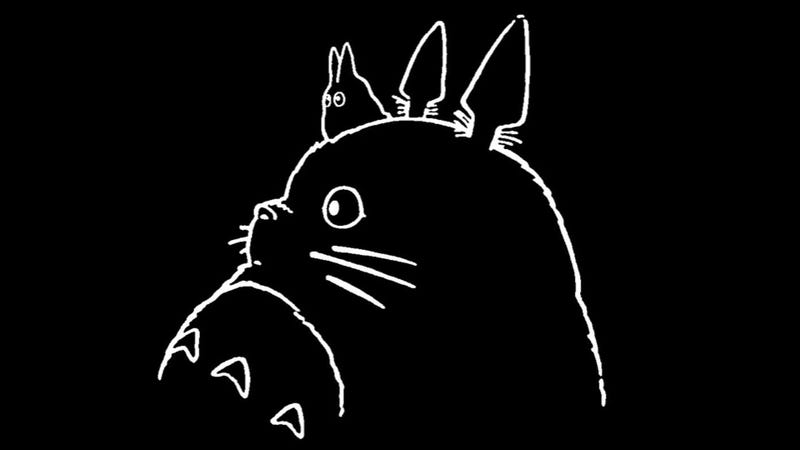 Do you have a favorite Studio Ghibli film? You know, the anime house behind such wonderful movies as Princess Mononoke, My Neighbor Totoro, and Castle in the Sky. In Japan, kids and adults alike love Ghibli films. But is there one Ghibli film—rather, Hayao Miyazaki-helmed Ghibli film—that the country likes best?
According to Shunkan News, Japanese polling site Research Panel asked 136,295 to list their favorite Studio Ghibli flick from Miyazaki. Here are the results:
---
9. Ponyo: 2.1 percent

8. Howl's Moving Castle: 2.5 percent

7. Porco Rosso: 4.2 percent

6. Princess Mononoke: 4.9 percent

5. Kiki's Delivery Service: 9.1 percent

4. Spirited Away: 10.9 percent

3. Nausicaä of the Valley of the Wind: 14.8 percent

2. Castle in the Sky: 17.6 percent

1. My Neighbor Totoro: 24.3 percent

---
Talk about a razor's worth of difference. Some of the answers seem almost too close to call.
Within those numbers, there were people (yes, people!) who had never seen a Studio Ghibli film. What, you say you haven't seen a Ghibli film, either? It would be rather hard not to see one in Japan, seeing how they often rebroadcast them in primetime TV and sometimes show them at school. Out of the 130,000-some people polled, 9.6 percent had never seen any of these Studio Ghibli films. Here's the breakdown by age:
Teens: 5.2 percent
Twenties: 4.2 percent
Thirties: 5.3 percent
Forties: 9.8 percent
Fifties: 10.6 percent
Sixties: 18.3 percent
Seventies: 29.0 percent
Eighties: 33.6 percent
There's an obvious generation gap here. That's being said, I want to believe that every 90 year old polled had seen all of these movies. I want to believe that 90 year old people were polled.
Ghibli nerds, if they've made it this far, are probably pointing out in the comments section that Nausicaä is not a Studio Ghibli film per se, as it was a Topcraft production, made before Ghibli was established in 1985. Topcraft became Studio Ghibli.
For me, I'd say Kiki's Delivery Service and My Neighbor Totoro are my favorite Studio Ghibli films, with Grave of the Fireflies being my favorite non-Miyazaki Ghibli film. Because I like to cry? My favorite Miyazaki film is that wonderful Lupin the Third flick, The Castle of Cagliostro, which was made before Studio Ghibli existed.
I'd say Ponyo is my least favorite. I'd say it's everyone's least favorite.
Hit us up in the comments with your favorites.
好きな宮崎駿アニメ調査 3位『ナウシカ』で2位が『ラピュタ』 [Shukan News]
(Top photo: Socwall)
---
Kotaku East is your slice of Asian internet culture, bringing you the latest talking points from Japan, Korea, China and beyond. Tune in every morning from 4am to 8am.