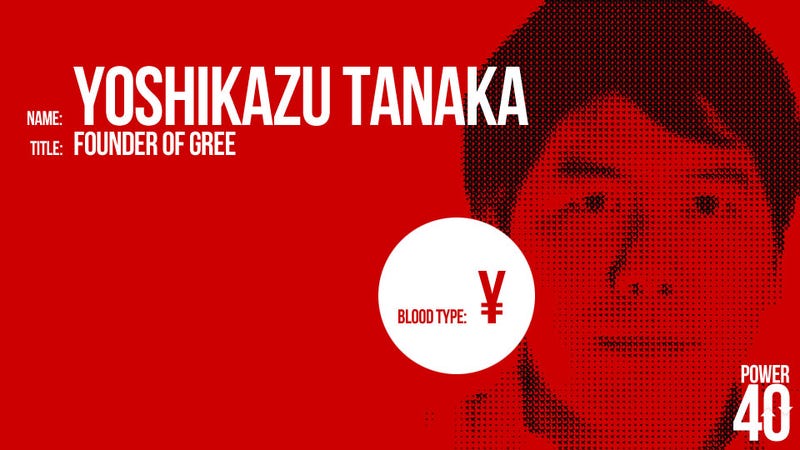 May 30, 2012 Update: Gree's founder lost roughly $700 million after Japan outlawed the premium model used on their social games.
Feb 20, 2012 Update: Gree's social gaming platform is coming to the west in Q2 2012, so we'll soon see what this company is all about and if they can be a contender outside of Japan. In the past month they announced a partnership with Ubisoft and Gameloft, which will get them an Assassin's Creed.
Why He's Powerful
At this year's Tokyo Game Show, the biggest booth didn't belong to Capcom, Konami, or Sony. It belonged to Gree, a Japanese social networking company that offers thousands of game for member's to download and play. Gree is the brainchild of Yoshikazu Tanaka, who at 34 is Japan's youngest self-made billionaire. Behind Mark Zuckerburg, he's the world's second youngest.
Yoshikazu Tanaka developed Gree, a social gaming platform, in his free time and released it in early 2004. By that spring, Gree boasted over ten thousand. In March 2007, Gree reached a million, and now there are over 26 million Gree members in Japan. Not bad for something that started as a hobby. Not bad at all.