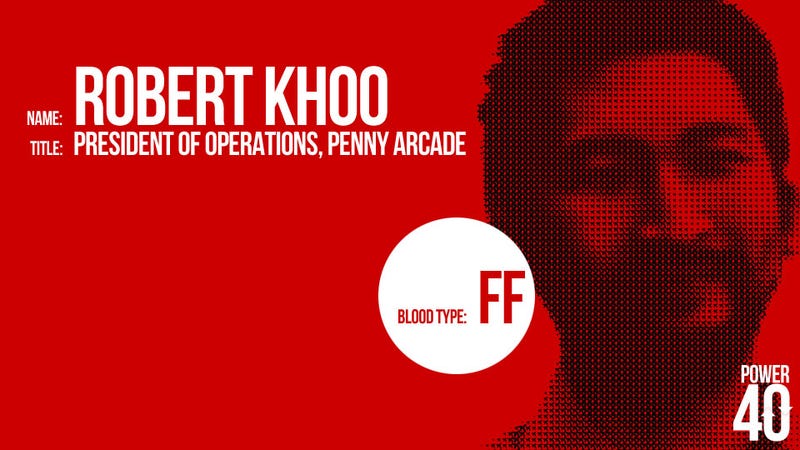 Feb 20, 2012 Update: He got the city of Boston to sign on for the PAX East convention through 2023, and Penny Arcade's new games journalism wing, the PA Report has already come out swinging as a potential player in the gaming press.
Why He's Powerful
Jerry "Tycho" Holkins and Mike "Gabe" Krahulik have created the sort of organically-grown gaming community that corporate media outlets would kill for. 50 million pageviews a month—not to mention the tens of thousands of gamers who attend the bi-coastal PAX expositions. Penny Arcade is one of the clearest, most authentic voices in gaming fandom.
But they wouldn't be half the powerhouse they've become—a brand with attendant publishing projects (both books and games), apparel and other merchandise, as well as the highly-profitable PAX project—without the guidance of Robert Khoo, the President of Operations who is just as commonly known as "the guy who actually made Penny Arcade into a business".