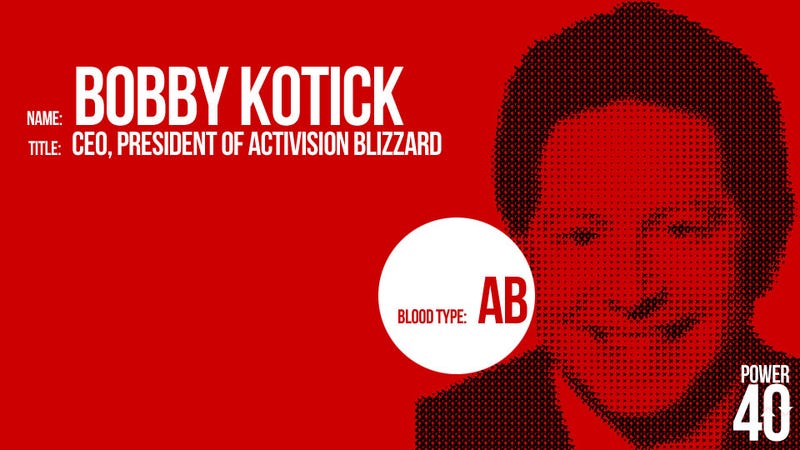 July 3, 2012 Update: Activision teamed up with Tencent to bring China it's own Call of Duty game. That's big. But Kotick's rise is also due to the drop by Blizzard chief Mike Morhaime, whose previously can't-miss half of Activision Blizzard has had a strangely rocky time managing Diablo III since the always-online game launched.
May 30, 2012 Update: Activision maintains their grip on the Call of Duty franchise, announcing Black Ops II and giving press a sneak peek at what's to come.
Why He's Powerful
Even if you ignored all the other game franchises under Bobby Kotick's control, simply being President and CEO of the company that owns Call of Duty—the world's largest entertainment property—would put him and Activision Blizzard high on our list.
But the Activision part of Blizzard Activision is more threatened by the movement of casual and subscription games than Mike Morhaime's Blizzard division. (Even if, technically, Kotick rules the entire roost.) It's not entirely clear that Kotick has the leadership to steer the company through the upheaval that's transforming the video game industry, especially as nascent subscription experiments like the company's Call of Duty: ELITE have been half-baked.