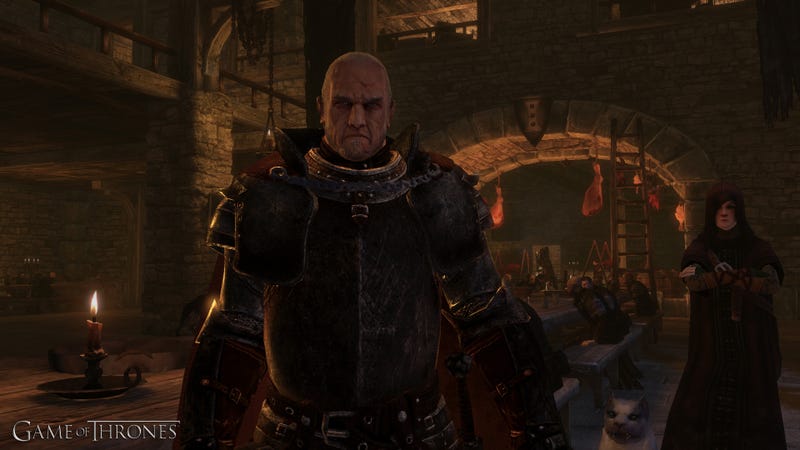 Today, we got six new screenshots from Cyanide Studio's forthcoming Game of Thrones RPG, which appears to not actually be called "A" Game of Thrones. Which will make a lot of nerds a little grumpy. Including me!
Just kidding, I'm still hoping the game will be good, in part because I was heartened by my talk with Cyanide's studio director Yves Bordeleau back when he first told Kotaku about the game.
These screens, however, aren't particularly inspiring. Just some rough-lookin' dudes in armor, fighting. A couple ladyfolk in the background. These screens could be from The Witcher 2, only they aren't pretty enough. They could be from Kingdoms of Amalur: Reckoning, but… well, they aren't pretty or stylish enough. Hmm.
The next set of screens had better contain some incest, is what I'm saying.