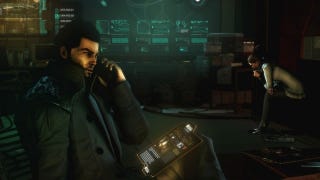 Deus Ex: Human Revolution, people! Alright, alright... I'll probably be playing more Call of Duty: Modern Warfare 3 this Labor Day weekend than I will Deus Ex, but I've gotta have something to break up the flood of CoD XP posts!
In the in-between times, I'll be alternating between some of the Nintendo 3DS Ambassador games downloaded earlier this week—Zelda II, perhaps?—and Jetpack Joyride on the iPhone. It's a busy, stress-filled weekend, so who know how much I'll get done!
What about yourself? Any grand gaming plans on for the weekend? Let us know in the comments what's grabbing your attention these days, please!
---
You can contact Michael McWhertor, the author of this post, at mike@kotaku.com. You can also find him on Twitter, Facebook, and lurking around our #tips page.