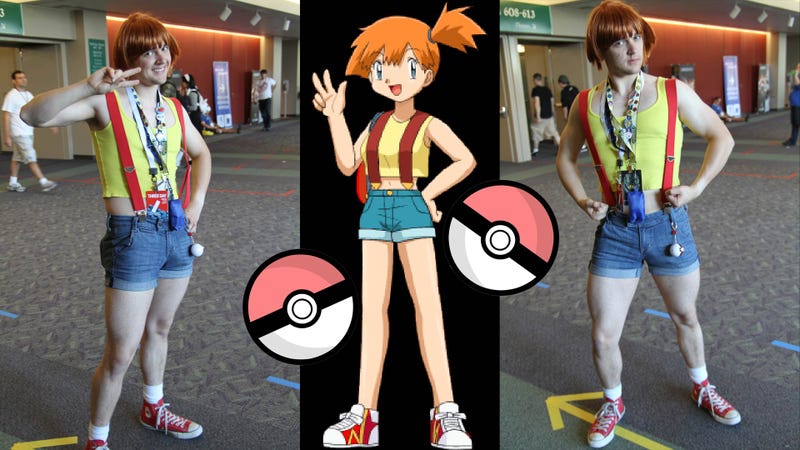 It was hard to miss the man cosplaying as female Pokémon trainer Misty at this year's Penny Arcade Expo in Seattle. When I finally caught up to him, I asked to pose for our cosplay gallery.
Alas, there was so little cosplay on day three that there will be no final gallery for the show. Instead, Misty gets a Kotaku post of his own.
He asked me if I wanted a male pose or a female one. Both, I said. Both is what I now share with you.
(As I was taking these photos, another PAX attendee walked by and said, "I will have nightmares about you." I don't think they were talking to me.)
---
---
You can contact Stephen Totilo, the author of this post, at stephentotilo@kotaku.com. You can also find him on Twitter, Facebook, and lurking around our #tips page.