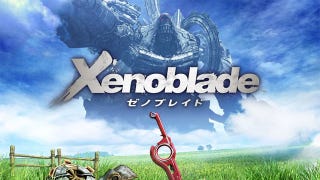 The same smart people at Nintendo Europe who thought it was a good idea to localise Wii RPG Xenoblade also know how important box art can be for such a localisation. So they're letting the game's fans vote.
While the front cover - which we'll assume is the same as that found in Japan - is locked in by the publisher, as is sometimes the case with Japanese movies, there'll be an alternate cover that can be flipped over and used instead of the standard one.
There are four options available, with one (the "black one") so hideous it should really be a three-horse race. The remainder, though, look perfectly fitting, leaving us now to dream only of a world in which other Japanese imports took the time to work like this.
Xenoblade was first released in Japan in June 2010. It's due out in Europe and Australia in September, while a North American release is tentatively pencilled-in for sometime in 2011.
Xenoblade Chronicles [Nintendo]