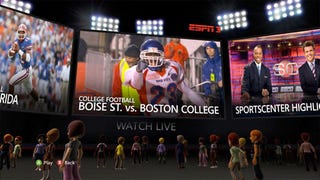 Microsoft's update to the Xbox 360's dashboard has gone live for select users who signed up to preview the latest changes to the console's interface. So, don't be alarmed if you're prompted to update your Xbox 360 tonight.
This early look at the Xbox 360's latest revision will include changes coming to Netflix, Avatars, and the system's dashboard. All-new additions, like Zune Music and ESPN for Xbox 360, will also be available starting today for select users.
The Xbox 360 fall 2010 update is planned to go live for everyone before Kinect launches in early November.
Read all about the Xbox 360 fall update here.