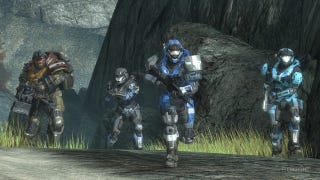 Xbox Live's Major Nelson released data on Thursday showing that Halo: Reach was the No. 2 game on Xbox Live in its launch week, trailing only Modern Warfare 2. It had four times as many players as Halo 3.
Hyrb notes that Halo: Reach, which released on Sept. 14, was available only six of the seven days in the week of Sept. 13.
But for the preceding seven days and counting, Reach is the number one game on Xbox Live by a wide margin.
Bungie posted its own set of numbers Thursday afternoon - showing more than 70 million games have been played, 20 million daily challenges have been completed, and 5,901 years have been spent in online games.
Editor's Note: This post was rewritten at noon MDT Sept. 24 to clarify Reach's accurate ranking in its launch week and over the past seven days. An earlier version incorrectly assumed that Reach had been erroneously listed as the No. 1 game for the week of Sept. 13.
Live Activity List Update [Major Nelson]