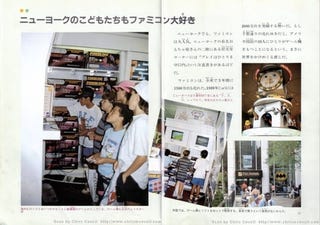 To: Crecente
From: Bashcraft
RE: Monkeys
I can clearly remember 1989, getting excited to see Batman, buying Upper Deck baseball cards and playing lots of Nintendo games. The 1980s were a great time to grow up.
What you missed last night
To Build A Nintendo, You Needed Cigarettes, Robots And Nice Japanese Ladies
Joe Danger Review: Touch The Sky
Tim Schafer Calls Activision Boss "A Total Prick"
Final Fantasy Creator May Have Made His Last Game
The New Xbox 360's Arcade Version Detailed By Amazon
Pic via Disgruntled Designer.