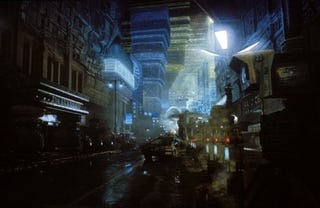 Next week, I will join talented game designer Eric Zimmerman and talented Take-Two CEO Ben Feder to tell the world what video games will be like in 2040. For this knowledge, we're charging 10 bucks.
We'll be on a panel entitled The Future of Gaming which will be hosted by the New York Gaming Meetup group and the Y+30 group. That latter group hosted an event last month about what porn will be like in 30 years; they did food the month before that.
The event will be held at the 92YTribeca at 200 Hudson Street in Manhattan, starting at 7pm on Monday, July 19.
For more details and to buy a $10 ticket, check out the official Future of Gaming meet-up page.
I will reveal the future of gaming, or at least make an honest attempt.