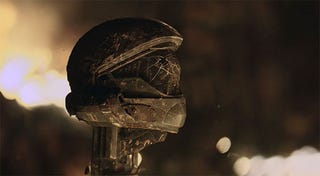 Perhaps feeling a little aggrieved at the way Modern Warfare 2 blew right on by Halo 3's sales numbers earlier in the week, Microsoft have tried to salvage a little pride by releasing some Halo 3: ODST numbers.
And, all things considered, they're not bad. Since launching on September 22, ODST has sold just over three million units, having sold 1.5 of those in its first month on sale.
Sure, that's nowhere near Halo 3 levels, but then, ODST had nowhere neat Halo 3's levels of content or marketing.