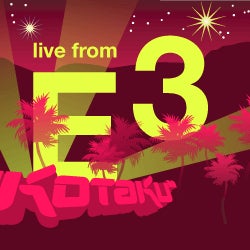 It's the big show. Gaming nirvana. E3 has in the past been the place for gaming news and this year is shaping up to be a doozie.
In the midst of planning our coverage I thought, 'Wouldn't it be nice to have someone come along who could offer a unique perspective? Maybe a reader who isn't as jaded as the folks who have been going to the show for years?'
Better still, why just invite readers to an impromptu LA party when you can bring them out to LA, give them a press pass and have them write for Kotaku?
So that's exactly what we will be doing. We'll be announcing the official rules for the contest soon, but until then feel free to speculate on what exactly our contest should be to give you access to E3 and posting credit on our front page.