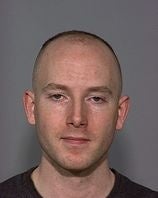 The son of convicted CIA spy, Harold Nicholson, is accused of selling national secrets to the Russians in return for cash that he snuck into the country stuffed in Playstation game cases.
That's really the only tie to gaming this bizarre espionage case, which now goes back more than ten years, has. But it's intriguing to think that spies may have thought of video game cases as the perfect mule for illicit funds.
Gaming aside, the case is pretty interesting. Harold Nicholson was sentenced back in 1997 to prison for espionage. Nicholson, the highest-ranking officer at the CIA ever convicted of spying, later talked his son, a former army paratrooper, into picking up the spy biz in his stead, according to the indictment.
Prosecutors said that Nathan Nicholson returned from his visits with the Russians in Mexico, Peru and Cypress with at least $35,000 in cash, much of it in hundred-dollar bills that were sometimes tucked inside a PlayStation video game case.