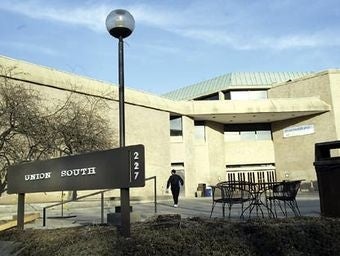 The idea that the University of Wisconsin-Madison is razing its second arcade in as many years isn't surprising — for-profit arcades are suffering terribly. But demolishing an eight lane bowling alley? In Wisconsin? Jeepers.
Wisconsin's Union South, the campus student union for the past 38 years, is being cleared off to make way for a bigger, better one that'll be finished in about two years. That will likely have bowling lanes and a game room — although the games will probably be console stations, not upright cabinets. Still, for the next two years, arcade gamers, cue sharks and keglers alike will have only a much smaller temporary rec hall, with no bowling or air hockey, and maybe no video games either.
UW-M's Memorial Union had an arcade that closed last year to — get ready to groan — make way for a Peet's Coffee. I like Peet's too, but man ... what a prosaic demise. Then Union South's equipment was mothballed and sold off.
"Arcade revenue has declined significantly over the past 10 years as home gaming consoles have become more popular and quality of games has improved dramatically," said Bob Wright, the university's recreational services manager. "We had to say, OK, the arcade's making this much money, but a coffee shop will make a lot more. That means we can offer more programs to students."
You hear that, console-gaming Badgers! You only have yourselves to blame! Although, the last time I visited an arcade, I was killing time at a theater between "Frost/Nixon" and "Slumdog Millionaire." I'm sure LAN parties sponsored by the university would get more participation (and cost less).
The real shocker here is the bowling — 8,528 games per lane last year at Happy Days University. If they're putting in a Wii at the temporary union, they better make sure everyone's strapped to the Wiimote.

Union South Demise Ends Fun and Games on University of Wisconsin-Madison Campus [Wisconsin State Journal]