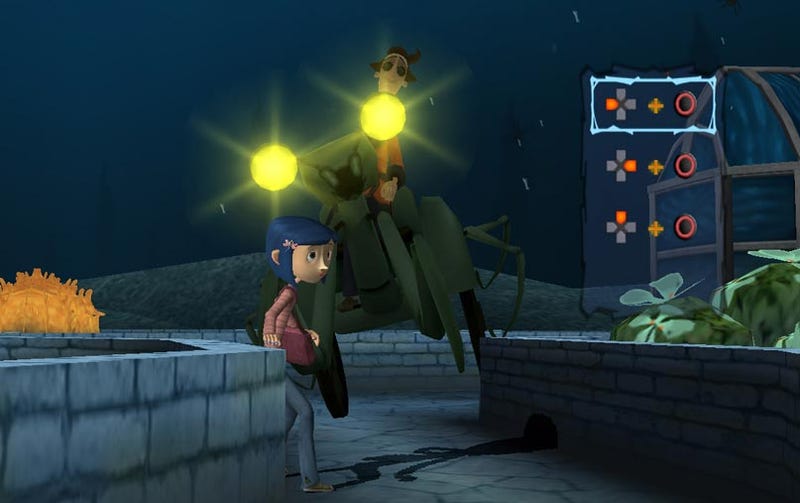 I'm thrilled Neil Gaiman children's book Coraline is getting the Nightmare Before Christmas treatment. But I can't say the same for the video game tie-in.
Something about these screens just seems too happy to me. No spoilers, but suffice it to say Coraline is not a tale of bright, shiny, happy things. So why does everyone (including Coraline) seem so pleased to be stuck in an alternate reality with buttons for eyes?
The game (on DS, Wii and PS2) sounds like your average kid's movie tie-in: "a whimsical exploration game that combines puzzle solving, character interaction and item collection with traditional action gameplay." Not sure I see any of that in the screens, but I do take note of the Skip button. That had better be for cut scenes.
Coraline the movie is out February 6. The game ships January 27.