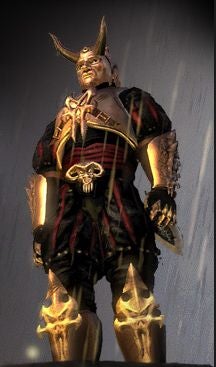 Fable II's Knothole Island hits Xbox Live worldwide on Jan. 13 for $10 (800MP). And the expansion isn't coming without gifts. Even gamers who don't purchase it will get some freebies next week.
Knothole Island will come with three new quests set in three new dungeons, a new range of outfits, six new weapons, dozens of new potions and new weapon customization.
A free content updating hitting Live on Jan. 13 will also give players a collection of gifts from Knothole Island including Knight's Boots, Assassins Gloves, a special Weight Loss Potion and a collectible silver book.