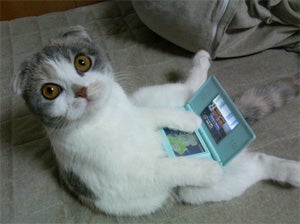 If you'll be in the San Francisco Bay area this Friday and seek to experience the exciting world of video game focus testing, Capcom could have just the opportunity you're looking for.
Capcom is holding a round of focus testing on Friday, and unless they've suddenly decided to go into the soft drink market, that means there's a chance some lucky readers could get their hands on an early build of...something.

Alright everyone, it's time again to spend a few hours behind Capcom's doors playing one of our yet unreleased or unannounced titles. If you're in the San Francisco Bay Area on this Friday, the 9th, we want you here. We'll looking for a few guys and gals to come in to our San Mateo offices, if your available in the1-6pm time frame.
Considering their upcoming line up of unreleased titles, either one of those possibilities sounds downright intriguing. Hit up the link below to find out how to sign up for a chance at an afternoon filled with Capcom-flavored excitement, and to see why I chose a cat playing video games picture for this post.
Community Focus Test Friday [Capcom Unity]