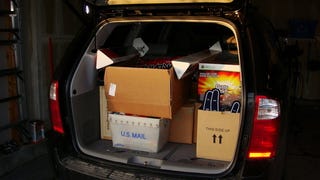 I am officially leaving the house to head over to The Mercury Cafe right now.
The van is packed to the gills with freebies and my head is POUNDING, so that will be fun, but hopefully once I'm there and things are set up for the Funde Razor this headache will flee and I'll be able to drink in peace.
If you live in the area please try to make it out, if only for the charity.
See you there. Full swag list here.