The annual British Academy Video Game Awards has revealed this year's nominees, with Assassin's Creed II, Uncharted 2, Modern Warfare 2, and Arkham Asylum poised to win big, and the GAME Award of 2009 awaiting your votes.
Aside from nominations for FIFA and Football Manager, the British Academy of Film and Television Arts' 2009 video game nominees aren't all that different from the ones generally picked for North American awards. You've got Uncharted 2 leading the way with nine nominations, followed by Call of Duty: Modern Warfare 2 with eight, and Assassin's Creed II and Batman: Arkham Asylum tied with seven nominations each.
All four titles are in the running for Best Game, as well as the GAME Award of 2009, an award voted on by gamers such as you and I. Anyone can vote, but UK residents have a chance to win fabulous prizes for making their opinion known. Even if you aren't a UK resident, you still walk away with a pack of wallpapers declaring your voting preference, like the one seen above.
Check out the full list of nominees below. The awards ceremony will take place on March 19th, and will stream live on BAFTA.org.
Action
Assassin's Creed II
Sebastien Puel, Patrice Desilets
(Ubisoft Entertainment Ltd/Ubisoft Montreal)
G/O Media may get a commission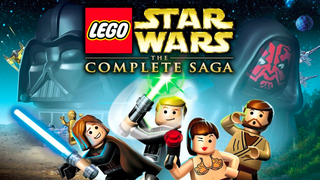 $10 or more
Humble Bundle - Starlight Bundle
Batman: Arkham Asylum
Sefton Hill, David Hego, Nick Arundel
(Eidos/Rocksteady Studios)
Call of Duty: Modern Warfare 2
Development Team
(Activision/Infinity Ward)
inFAMOUS
Brian Fleming, Bruce Oberg, Chris Zimmerman
(Sony Computer Entertainment/Sucker Punch Productions & SCE Foster City Studio)
Left 4 Dead 2
Gabe Newell, Chet Faliszek, Tom Leonard
(Valve/EA)
Uncharted 2: Among Thieves
Development Team
(Sony Computer Entertainment/Naughty Dog and SCE Foster City Studio)
Artistic Achievement
Assassin's Creed II
Sebastien Puel, Patrice Desilets
Ubisoft Entertainment Ltd/Ubisoft Montreal
Batman: Arkham Asylum
Sefton Hill, David Hego, Nick Arundel
Eidos/Rocksteady Studios
Call of Duty: Modern Warfare 2
Development team
Activision/Infinity Ward
Flower
Development Team
Sony Computer Entertainment/ThatGameCompany and SCE Santa Monica Studio
Streetfighter IV
Yoshinori Ono
Capcom/Capcom
Uncharted 2: Among Thieves
Development Team
Sony Computer Entertainment/Naughty Dog & SCE Foster City Studio
Best Game
Assassin's Creed II
Sebastien Puel, Patrice Desilets
Ubisoft Entertainment Ltd/Ubisoft Montreal
Batman: Arkham Asylum
Sefton Hill, David Hego, Nick Arundel
Eidos/Rocksteady Studios
Call of Duty: Modern Warfare 2
Development Team
Activision/Infinity Ward
FIFA 10
Andrew Wilson, David Rutter, Gary Paterson
Electronic Arts/EA Canada
Left 4 Dead 2
Gabe Newell, Chet Faliszek, Tom Leonard
Valve/EA
Uncharted 2: Among Thieves
Development Team
Sony Computer Entertainment/Naughty Dog & SCE Foster City Studio
Family & Social
The Beatles: Rock Band
Alex Rigopulos, Paul DeGooyer, Josh Randall
Electronic Arts/MTV Games/Apple Corp/Harmonix Music Systems
Buzz! Quiz World
David Amor, Andrew Eades, Lee Clare
Sony Computer Entertainment/Relentless Software & XDEV Studio Europe
EyePet
Development Team
Sony Computer Entertainment/SCE London Studio
Guitar Hero 5
Brian Bright, Paul Robinson, Allen Freese
Activision/Neversoft Entertainment/Vicarios Visions/Budcat
New Super Mario Bros Wii
Shigeru Miyamoto, Takashi Tezuka, Hiroyuki Kimura
Nintendo/Nintendo
Wii Sports Resort
Katsuya Eguchi, Takayuki Shimamura, Yoshikazu Yamashita
Nintendo/Nintendo
Gameplay
Assassin's Creed II
Sebastien Puel, Patrice Desilets
Ubisoft Entertainment Ltd/Ubisoft Montreal
Batman: Arkham Asylum
Sefton Hill, David Hego, Nick Arundel
Eidos/Rocksteady Studios
Call of Duty: Modern Warfare 2
Development Team
Activision/Infinity Ward
New Super Mario Bros Wii
Shigeru Miyamoto, Takashi Tezuka, Hiroyuki Kimura
Nintendo/Nintendo
PixelJunk Shooter
Development Team
Sony Computer Entertainment/Q-Games & SCE Santa Monica Studio
Uncharted 2: Among Thieves
Development Team
Sony Computer Entertainment/Naughty Dog & SCE Foster City Studio
Handheld
Gran Turismo
Kazunori Yamauchi, Yuji Yasuhara, Hiroki Imanish
Sony Computer Entertainment/Polphony Digital Inc
LittleBigPlanet (PSP)
Development Team
Sony Computer Entertainment/SCE Cambridge Studio & XDEV Studio Europe
LocoRoco Midnight Carnival
Kenji Sakai, Saeka Horikoshi, Hiroya Matsugami
Sony Computer Entertainment/SCE Japan Studio
Mario and Luigi: Bowser's Inside Story
Shigeru Miyamoto, Takashi Tezuka, Hiroyuki Kubota
Nintendo/Nintendo
Professor Layton and Pandora's Box
Akira Tago, Akihiro Hino, Tatsuya Shinkai
Nintendo/Nintendo
Scribblenauts
Jeremiah Slaczka, Marius Fahlbusch
Warner Bros Interactive Entertainmnent/5th Cell
Multiplayer
Battlefield 1943
Patrick Liu, Gordon Van Dyke
Electronic Arts/Dice
The Beatles: Rock Band
Alex Rigopulos, Paul DeGooyer, Josh Randall
Electronic Arts/MTV Games/Apple Corp/Harmonix Music Systems
Call of Duty: Modern Warfare 2
Development team
Activision/Infinity Ward
Halo 3 ODST
Development Team
Microsoft Game Studios/Microsoft
Left 4 Dead 2
Gabe Newell, Chet Faliszek, Tom Leonard
Valve/EA
Uncharted 2: Among Thieves
Development Team
Sony Computer Entertainment/Naughty Dog and SCE Foster City Studio
Original Score
Assassin's Creed II
Jesper Kyd
Ubisoft Entertainment Ltd/Ubisoft Montreal
Batman: Arkham Asylum
Sefton Hill, David Hego, Nick Arundel
Eidos/Rocksteady Studios
Call of Duty: Modern Warfare 2
Development team
Activision/Infinity Ward
Harry Potter and the Half Blood Prince
James Hannigan, Zsolt Marx, Campbell Askew
Electronic Arts/EA Bright Light
PixelJunk Shooter
Dom Beken, Alex Paterson
Sony Computer Entertainment/Q-Games and SCE Santa Monica Studio
Uncharted 2: Among Thieves
Development Team
Sony Computer Entertainment/Naughty Dog & SCE Foster City Studio
Sports
Colin McRae: DiRT 2
Matt Horsman, Clive Moody, Guy Pearce
Codemasters/Codemasters Studios
FIFA 10
Andrew Wilson, David Rutter, Gary Paterson
Electronic Arts/EA Canada
Football Manager 2010
Development Team
Sega/Sports Interactive
Forza 3
Development Team
Microsoft/Turn 10
Wii Fit Plus
Shigeru Miyamoto, Tadashi Sugiyama, Hiroshi Matsunaga
Nintendo/Nintendo
Wii Sports Resort
Katsuya Eguchi, Takayuki Shimamura, Yoshikazu Yamashita
Nintendo/Nintendo
Story
Assassin's Creed II
Sebastien Puel, Patrice Desilets
Ubisoft Entertainment/Ubisoft Montreal
Batman: Arkham Asylum
Sefton Hill, David Hego, Nick Arundel
Eidos/Rocksteady Studios
Broken Sword – Shadow of the Templars: The Director's Cut
Charles Cecil, Neil Richards, Tony Warriner
Ubisoft Entertainment/Revolution Software
Brutal Legend
Tim Schafer
Electronic Arts/Double Fine Productions
Dragon Age: Origins
Ray Muzyka, Greg Zeschuk, Mike Laidlaw
Electronic Arts/BioWare
Uncharted 2: Among Thieves
Development Team
Sony Computer Entertainment/Naughty Dog & SCE Foster City Studio
Strategy
Command and Conquer 3: Uprising
Development team
Electronic Arts/EA Los Angeles
Empire: Total War
Development Team
Sega/Creative Assembly
FIFA Manager 10
Gerald Köhler, Cord Westhoff, Bernhard Maiberg
EA Sports/Bright Future
Football Manager 2010
Development Team
Sega/Sports Interactive
Halo Wars
Development Team
Microsoft/Ensemble Studios
Plants vs Zombies
George Fan, Tod Semple, Rich Werner
Popcap Games/Popcap Games
Use of Audio
Batman: Arkham Asylum
Sefton Hill, David Hego, Nick Arundel
Eidos/Rocksteady Studios
Call of Duty: Modern Warfare 2
Development team
Activision/Infinity Ward
DJ Hero
Jamie Jackson, Dan Neil, Tim Riley
Activision/Freestyle Games
Flower
Development Team
Sony Computer Entertainment/ThatGameCompany and SCE Santa Monica Studios
Left 4 Dead 2
Gabe Newell, Chet Faliszek, Tom Leonard
Valve/EA
Uncharted 2: Among Thieves
Development Team
Sony Computer Entertainment/Naughty Dog and SCE Foster City Studio
Use of Online
Battlefield 1943
Patrick Liu, Gordon Van Dyke
Electronic Arts/EA DICE
Call of Duty: Modern Warfare 2
Development Team
Activision/Infinity Ward
FIFA 10
Andrew Wilson, David Rutter, Gary Paterson
Electronic Arts/ EA Canada
LittleBigPlanet (PSP)
Development Team
Sony Computer Entertainment/SCE Cambridge Studio & XDEV Studio Europe
Singstar TakeThat
Development Team
Sony Computer Entertainment/SCE London Studio
Uncharted 2: Among Thieves
Development Team
Sony Computer Entertainment/Naughty Dog and SCE Foster City Studio
BAFTA Ones To Watch Award in association with Dare to Be Digital
Colour Coded
Murray Sinclair, Faye Wright, Liam Wong, Sean Donnelly, Nnanna Kama
(PixelPirates)
Quick as Thieves
William Wright, Michael Doig, Andrew Knight, Jamie MacKinnon, Lee Cresswell
(Gentleman of Fortune)
Shrunk!
Vykintas Kazdailis, Andrew Macdonald, Michael Cummings, Jacek Wernikowski, Stuart Kemp
(The Butterflyers)
GAME Award of 2009
Assassin's Creed II (Ubisoft Entertainment/Ubisoft Montreal)
Batman Arkham Asylum (Eidos/Rocksteady Studios)
The Beatles: Rockband (Electronic Arts/MTV Games/Apple Corp/Harmonix Music Systems)
Call of Duty: Modern Warfare 2 (Activision/Infinity Ward)
FIFA 10 (Electronic Arts/EA Canada)
GTA China Town Wars (Rockstar Games/Rockstar Leeds/Rockstar North)
Legend of Zelda Spirit Tracks (Nintendo/Nintendo)
Street Fighter IV (Capcom/Capcom)
Uncharted 2: Among Thieves (Sony Computer Entertainment/Naughty Dog & SCE Foster City Studio)
Wii Sports Resort (Nintendo/Nintendo)

BAFTA Video Game Award Nominees [BAFTA.org - Thanks deanbmmv!]