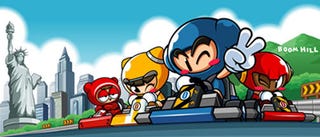 Data taken by research firm Magid and Associates has revealed that an estimated 12% of Americans bought some kind of virtual or digital item over the past 12 months.
And we're not talking music or ringtones or other non-gaming stuff, here. We're talking items "purchased and exchanged online in games, virtual worlds, and social networks". So that's everything from gamerpics to themes to MMO items to tweens buying crap for their Habbo's room.
The survey polled 1,927 people, both men and women, across a range of ethnicities and ages (12-64). Of those 1.927, 51% couldn't remember how much they spent, and those who could said, on average, they spent around $30.
Study: 12% Of Americans Purchasing Virtual Goods [Gamasutra]