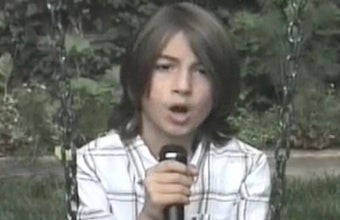 Some video game reporting can be conducted from a swing-set. Here's fifth-grader Owen Migel who made it into the Today Show's semi-finals of their Kid Reporter contest.
Migel appeared on the show a couple of days ago, along with the following clip.
Visit msnbc.com for Breaking News, World News, and News about the Economy
Migel's local paper, the Pasadena Star-News reports that he directed, shot and edited the video himself and got an A.
Could we learn some lessons here?