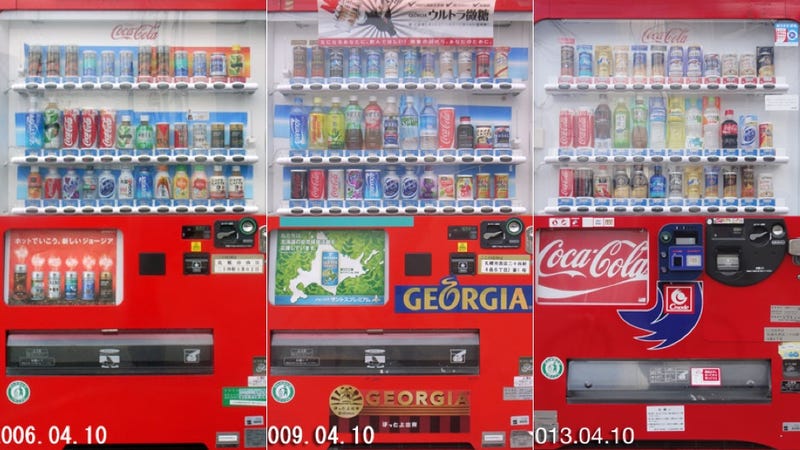 You know those people who take pictures of themselves everyday? Now imagine that, but with a Japanese vending machine.
Since August 5, 2005, Japanese site I take a picture of the vending machine every day (or so). I'm very sorry. has uploaded well over two thousand photos of the same Coca-Cola vending machine. Photos go up nearly everyday, but some days the guy who runs the site (he goes by "Motomachi" online), takes a break or goes on vacation.
Vending machines are seemingly everywhere in Japan, and the country has an array of them. Yet, Motomachi also claims he has "no interest in the vending machine itself or its contents." The reason why he started this blog was he wanted to do something he could update daily, but that doesn't take up more than five minutes of his time.