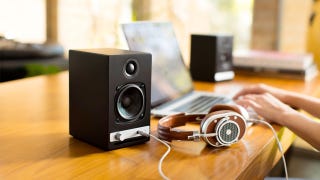 Audioengine products have finished in the top five of our reader votes for best desktop or bookshelf speakers three different times, and their newer HD3s are packing serious sound and style.
Grovemade builds some of the most beautiful things you can put in your work space, fusing elements like leather and wood to raise your desk game to the next level- literally and figuratively.
If you asked me how many graphics were in Deus Ex: Mankind Divided, my answer would be, "a lot." If I had to guess, I'd say, like, a hundred? Two hundred? It's a lot, is the point.
Marshall Clark made this N64 console last year. It's not actually made of wood, but through a careful application of paintwork (and some airbrushing), he got it looking pretty damn close.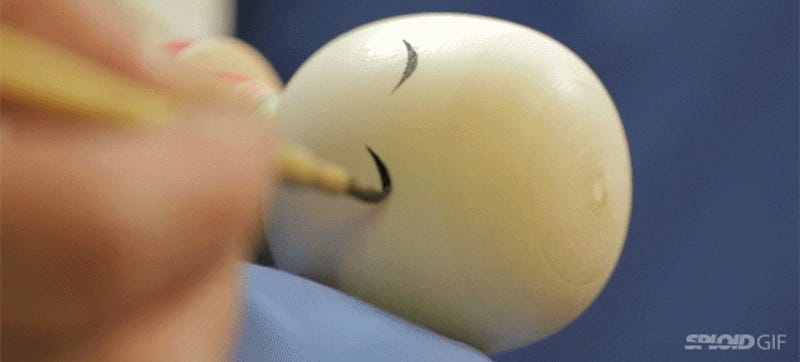 I'm not exaggerating the tiniest bit when I say I want to fly to Japan right now and park myself right in front of this man's hand made wooden doll shop in Japan and just watch him work. Imagine the earnest smell of the woodworking, the sound of the lathe spinning and the beauty of his concentration in making art.
In today's special later-than-normal, screw the top-right box edition of Speak Up on Kotaku, commenter Slagathorian shares some truly spectacular wooden creations that the editor is pretty sure he'd make a killing selling on Etsy.
Swedish artist Love Hultén triumphantly returns to our PC Case Mod of the Week feature with his latest creation, 4M, a computer that answers the question "Does this HAL 9000 unit come in walnut?"
Along with an official press release confirming the game's October 24th release in Europe, Ubisoft has announced the contents of the Far Cry 2 Collectors Edition, which takes the whole special CE box thing in a completely different direction. Rather than package it in a metal tin, as is all the rage these days, Ubi…