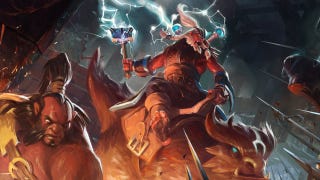 Professional gamers in China are treated pretty much the same way professional gamers are treated in other parts of Asia; with a certain deference. With the social position comes being a celebrity, and with that celebrity status it makes sense that something as personal as a romantic affair can blow up into something…
Scandalized golfer and serial cheater Tiger Woods is returning to golf. Game company EA Sports is thrilled.
"Sponsors like Gillette and Electronic Arts are going to drop Tiger Woods regardless of what they are saying now," writes a Forbes national editor. But who would that leave to carry on EA's golf franchise? Nobody, basically.