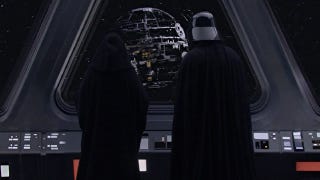 Or the Chicago Bulls. Or Golden State Warriors. Or any team in NBA 2K12's Association or My Player modes, as Reddit user soadfan09 discovered today.
Somewhere inside the Beltway today, copies of Just Dance 3 for the Wii and The Sims Plus Pets rode in a presidential caravan with the nuclear football. That, gang, is core game cred.
If you could play a video game with any celebrity, who would it be? A recent survey conducted by Weekly Reader Research reveals that boys aged 8-17 want to get their game on with President Obama. Who did girls pick?