You may have noticed, you probably hadn't, but the Nintendo Channel on your Wii has been updated, and it's for the better.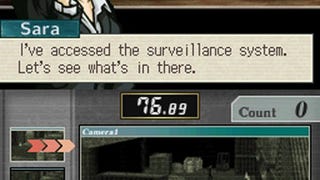 Hudson doles out a tiny bit of street justice on the Nintendo Channel today, with a downloadable demo of their DS action-adventure title Miami Law.
Digital distribution platforms seem to need some sort of user-aggregate ranking system to help sort the tide of downloadables that promises only to continue growing. I've hoped to see such a system implemented on Xbox Live, but it looks like Nintendo quietly sneaked in while my back was turned and implemented…
What's the new Nintendo Channel do? It lets you download DS demos. It lets you check out stuff like trailers. Oh, and, if you let it, it'll quietly take stock of your Wii and your gaming setup, then report back to Nintendo HQ with its findings. Some of the information it will share includes your net connection speed,…
The newly launched in North America Nintendo Channel shows off the first batch of WiiWare titles to hit Western shores, revealing potential pricing on at least one of the debut games. The initial quintet of potential WiiWare releases—revealed by way of the "What Is WiiWare?" video—includes the following.
For those of you not able to poke about on your Wii during the day, I've gone ahead and created this little video walkthrough of what to expect once you get back to your boxy little console. The Nintendo Channel is a combination video delivery device and game information database that allows you to view videos…