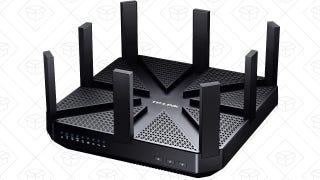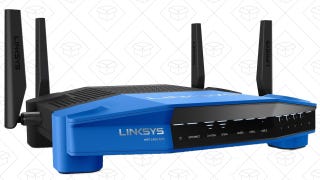 Along with today's clarification of the online requirements of the Xbox One, Microsoft also gave us an internet speed target: "For an optimal experience, we recommend a broadband connection of 1.5Mbps." That doesn't seem unreasonable. Let's see how we do!
Over the course of several years I've painstakingly migrated all of my gaming and electronics equipment into a single area, an impassable tangle of wires and blinking lights, all in the name of making sure I had a stable, wired connection at all times. Once I got everything just right, Diamond Multimedia sent me the…
The all-girl brawler Skullgirls will fight for lag-free online battles with the implementation of latency-hiding tech GGPO, which enables the play of classic, old-school fighting games over the internet. Developer Reverge Labs officially announced that Skullgirls would be the first commercial fighting game to use GGPO…
Wi-Fi provides a convenient way to connect the computers in your home without the hassle of wires, but Wi-Fi is also slow and unreliable compared to a wired connection. Here's how to go wired where it counts. [Lifehacker]
2K Boston, the house behind Bioshock, hits SF and the GDC this week looking for talent to help them with "their biggest and most ambitious project yet." Dozens of openings are promised.
Castle Crashers is proving rather popular with the XBLA crowd, but it is fair to say that it has had a difficult first couple of days. There have been widespread reports of networking problems with some gamers being unable to connect to games and others being completely unable to find online servers. Several instances…