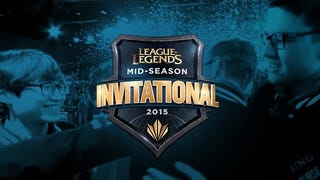 The Mid-Season Invitational, one of League of Legends' biggest annual eSports events, is getting started today. As in: right now. You can follow along on Riot's Twitch channel. Woo!
There are a few key things that keep PC gamers tethered to their desks, one of them being the awesomeness of having the "click clack" of a quality mechanical keyboard punctuate their gameplay. Impressive as they may be, laptops haven't been able to replicate that experience...yet. MSI to the rescue!
I've been having a torrid love affair with skinny gaming notebooks for several years now. Recently, each one I've tried has had one thing in common — Nvidia's GeForce GTX 765M graphics. MSI's GS60 Ghost is the first super slim gaming notebook to utilize Nvidia's 800m mobile graphics line, and it's made a massive…
As a PC gamer that enjoys getting my hands on the latest hardware, the most exciting feature of MSi's new GT70 laptop should be the 2.3GHz Core i7-3610QM quad-core Ivy Bridge CPU or its ridiculously speedy storage solution, a combination of a 7,200RPM 750GB hard drive and a pair of Samsung 64GB solid state drives.
Chipset delays aside, Sandy Bridge has been one of the most anticipated and impressive releases we've seen from Intel in recent years. The first wave of processors have demonstrated superior efficiency as they swept aside considerably more expensive processors of previous generations, while consuming even less power.…