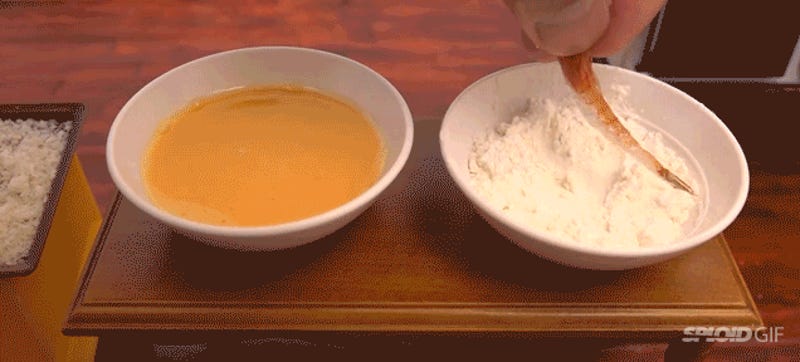 Miniature Channel is a Japanese Youtube channel devoted to cooking edible food using cute miniature kitchen supplies. There are many videos: They make curry, tajine, eggs and bacon, and of course, Japanese food. Here are some of their best Japanese miniature dishes.
When I announced my intention to date a virtual girl in the newest iteration of Love Plus by asking all of you to help me choose which romantic foil to go after, I noted that it would not be my first dating sim. Moreover, I mentioned that dating sims are the best tool I know of for expanding your Japanese ability.
Earlier this year the folks at CollegeHumor created a video that summarized the sci-fi series Battlestar Galactica in 16-bit Japanese RPG style. According to commenter Shinta, they weren't too far off.
In today's turn-based edition of Speak Up on Kotaku, commenter Monsieur.Froid admits that his Japanese role-playing game experience is limited to Final Fantasy XII. We cannot let that stand. Help him choose a more definitive JRPG to get him hooked on the genre.
In a world where rough and gruff is the new heroic norm, commenter Paradox Me wonders why everyone is hating on Japanese character design lately.
Like a fish borne from the ashes of Dreamcast's Bass Fishing comes another wacky Japanese toy: Takara Tomy's Virtual Master Reel. It's an augmented-reality fishing reel that uses its 0.3MP camera to insert your real surroundings into the fishing game.
Bethesda beats any potential fan-made Fallout 3demakes to the punch by creating its own for the Japanese Fallout website. It's all in Japanese, but old school role-playing is the universal language.
Square Enix Japan is creating a series of video blogs called Life in Eorzea, with the first one featuring plenty of Chocobos, tiny little guys dancing, and plenty of Japanese people talking.