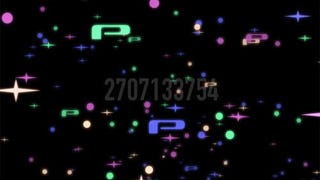 Now that Sega has shipped Platinum Games' infinite climax action game Bayonetta to stores, the third release from the developer after Madworld and Infinite Space, what's next for the developer? Countdown clock teasers!
I'm still equal parts confused and excited about upcoming DS role-playing game Infinite Space.
PlatinumGames third title—after MadWorld and Bayonetta—is Infinite Space, the sci-fi role-playing game co-developed by Nude Maker. Long story short, the Nintendo DS RPG now has a North American release window.
As we told you earlier in the year, a little-known fact about upcoming Platinum Games strategy title Infinite Space (formerly Infinite Line) is that it's being co-developed by Nude Maker, and Nude Maker's Hifumi Kouno is on director duties. Nude Maker, as you may already have deduced, sometimes dabble in less…
To get all of the Tokyo Game Show in a tizzy for SEGA/Platinum Games DS title Infinite Space, animation studios GONZO and Production I.G. have been roped into to make animated shorts. GONZO is known for its animated version of while Production I.G. is best known for . The first of these collaborations will show at…