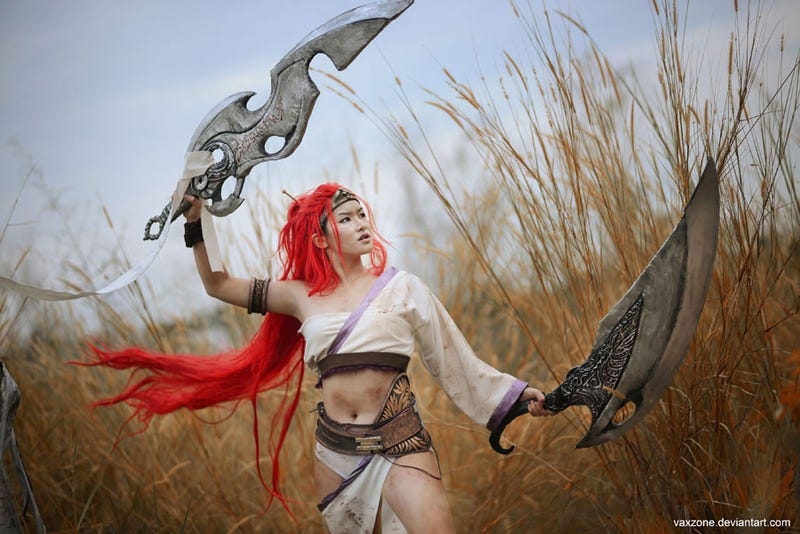 Damn straight this is Heavenly Sword cosplay. Rainer-T is Nariko, photo by Vaxzone.
There's an animated movie based on Ninja Theory's PlayStation 3 action adventure Heavenly Sword this year. The second trailer for the film (via IGN) is a rock-infused tribute to the reason this is all happening — Anna Torv.
You could make a case that Ninja Theory's fantasy martial arts beat-em-up was one of the best games in the early days of the PS3. There sadly hasn't ever been a follow-up but news broke earlier this year that there will be a CGI movie. Here's the first look of the flick that will be hitting screens next year.
Yeah yeah, Ratchet & Clank is getting a movie. Good news for fans of the series, but more exciting for me is word that as part of the same deal, 2007 brawler Heavenly Sword is getting a movie made as well.
Alex Garland made a name for himself as the writer of the novel The Beach. Then he wrote the script for horror flick 28 Days Later and the one for sci-fi film Sunshine. Now?
The location of the final and possibly best LittleBigPlanet pre-order item has been revealed! The official LPB news site has announced that the Nariko SackGirl is an exclusive pre-order bonus from Best Buy stores in the U.S., meaning I might have to tuck away my pride and finally buy $5 of potential game from the…