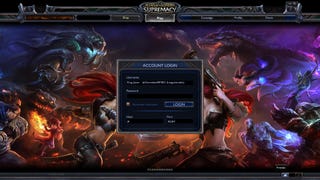 Some Russian hacker, unilaterally deciding that PC gamers have the inalienable right to play the 2011 Xbox 360 game The Dishwasher: Vampire Smile (pictured), just up and ported the thing, saying "This is not piracy, this is restoration of justice."
Shortly after its release in Japan, hackers demonstrated that, yes, the 3DS could run an R4 cartridge, the notorious piracy medium that has given Nintendo fits throughout the lifespan of the DS. That was to be expected, as the R4 is a DS medium, and the 3DS is backward compatible. The 3DS cartridge is a different…
The hacker collective Lulz Security isn't taking a break from its attacks on Sony simply because it's E3. This morning, via Twitter, Lulzsec bragged that it had compiled Sony Computer Entertainment's Developer Network source code. Earlier in the week Lulzsec went after Sony BMG and Sony Pictures, and broke into…
Nintendo said today that hackers breached a server for its U.S. website but no customer information was compromised. The hacker group Lulzsec, which is behind other breaches of Sony websites earlier this week, claimed responsibility.
You may remember that George Hotz, the hacker/rapstar who jailbroke the PS3 and then got sued by Sony, solicited donations for his legal defense. You may remember that Hotz and Sony recently settled. You may wonder what he's doing with the leftover donations. Don't worry, he didn't forget where they came from.