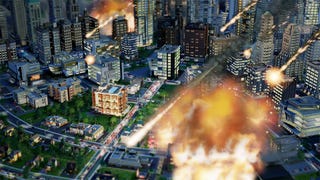 This morning at 12:01 AM Eastern time, my copy of the SimCity digital deluxe version unlocked in EA's Origin service. For the next 20 minutes I experienced download failures, until finally the game began to come down the pipes. While it updated I napped, and when I woke at 3:30 AM the game was ready to play.…
With early start Vita bundle buyers picking up their systems this morning in the U.S., commenter bassguygt is curious to know how they'll be picking up games, and frankly so are we.
As promised, the new Steam client is now live, giving PC gamers the sort of shiny new and revamped features they've been craving for years.
CD Projekt Red's super enhanced edition of their excellent RPG The Witcher should be on its way or indeed on the shelves of a store near you as we speak, but as promised, owners of the original game can now get everything included in the super mega mega version completely free via one hell of a download. The main…