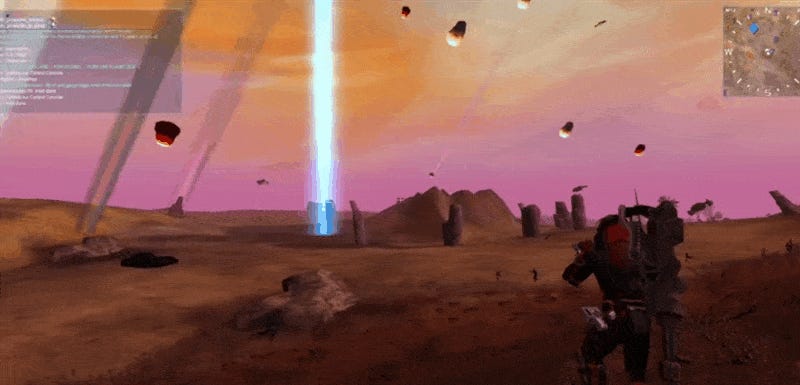 On May 20, 2003, Sony Online Entertainment launched PlanetSide, one of the earliest massively multiplayer first-person shooters. On July 1, 2016, Daybreak Games shut down PlanetSide for good. MMORPG.com's Steven Messner was there to watch the sky come tumbling down.
As part of Zynga's continuing consolidation efforts, Zynga Japan will be shutting down on January 31. [Dr. Zerkan Toto]
I knew it was coming, but I didn't want to believe it was true. As part of the great Zynga Facebook game purge of 2012, which has already claimed Treasure Isle, Fishville and Mafia Wars 2, my little friend here will be terminated come December 30.
The Zynga social game cullings that began with FishVille and Adventure Isle continues this month, as the troubled social gaming giant kills one of the most disappointing sequels of all time.
Before Apple had Game Center it had OpenFeint, a gaming network that brought a cohesive online experience to countless iPhone, iPad and eventually Android games. Some of us may have opted to miss out on its fun features, but for many game developers it was a priceless tool. Come December 14, OpenFeint will be no more.
Lots of indie platformers these days are basically Mario with a twist. The quality of the game, then, relies hugely on that twist. Braid was an incredible game because the time-manipulating twist so fundamentally changed the template set forward by Super Mario Bros. that it became its own whole thing.
After nine years of operating in a quiet corner away from prying mainstream gaming eyes, the PlayStation 2-based EverQuest Online Adventures will cease to be come March 29, along with Cosmic Rift, Infantry and Star Chamber: The Harbinger Saga. Let us read up on these games on Wikipedia and then have a moment of…
Commenting on rumors that the studio is closing and S.T.A.L.K.E.R. 2 put on indefinite hold, GSC Game World gave fans a sliver of hope this morning via Twitter: "We will do our best to continue. However, at this moment, nothing is certain." [Twitter]
Over the last couple of years, the indie game Closure has generated some buzz for its simple, smart design. This is a game about light and darkness. In the game's black and white world, what is illuminated has substance, what is in darkness is intangible. You can move the source of light, carrying it away from a…