Yes, Civil War II: Revenge/Return of the Civil is happening—but our early skepticism at Marvel simply reheating its major 2007 comic book event to tie into the next Captain America movie seems to have been mostly waylaid by new information that teases the conflict that pits hero against hero will be at least a little…
It's January, which means it's already time for the merchandising market to start salivating over the next Marvel movie, Captain America: Civil War. Kicking of the proceedings in the battle for whether or not Team Cap or Team Iron Man gets to rummage through your wallet and make your earnings disappear is Bandai!
The way Marvel keeps jamming superheroes into the third Captain America movie, the more it sounds like it's going to be Avengers 2.5, with the twist being that the Avengers are taking sides against each other. Everyone loves seeing their favorite heroes take each other on, but the original Civil War storyline is so…
While there's been many rumors circulating about just who is fighting who in the next Captain America movie—but newly emerged promotional art has given our first look at just who is standing with Captain America or Iron Man in Marvel's impending superheroic dustup. There's even a surprising face or two... spoilers…
Superheroes fight each other all the time. Usually, they get over it and pound the real bad guys into the ground. But in the new Civil War comic, which is an alternate-reality continuation of a 2006 Marvel crossover of the same name, Captain America and Iron Man are ready to do some real messed-up things. Like…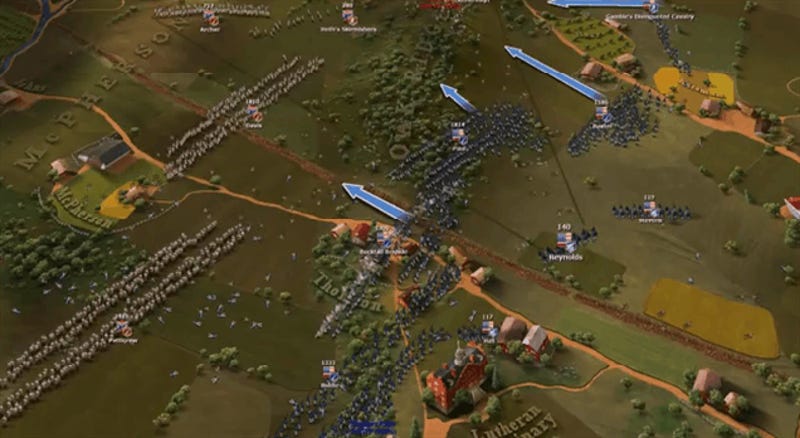 Greetings, my lascivious envelope-lickers! Uh, that sounded dirtier than I intended. Sorry. In today's mailbag, I have the answers you seek — as long as you're wondering where the hell Disney's cartoons are hiding and whether Thor's hammer has accidentally killed somebody. Three, two, one, let's jam!
The internet can be a tough place to distinguish fact from fiction. Who has time to fact-check all those beautiful, weird, and sometimes horrifying pictures? Well, we do.
While I don't read any statements or endorsements of historical viewpoints behind this, Microsoft had to figure someone would notice that it's now selling a Confederate Army uniform for your Xbox Live avatar's virtual dress-up and call it out as a borderline offensive gesture. One of our readers saw it, and did.